LG Zero Client Desktop Virtualization
Compared to a traditional desktop computing system, the V series allows advanced computing with greater security while reducing system-building and maintenance costs. LED backlight technology also provides a bright and clear display for daily office work and multimedia applications.
LG's Cloud monitor combines with a Teradici PCoIP Processor and VMwareSoftware to create an innovative virtual computing solution. Data never leaves the data center but only transmits pixels, making 23CAV42K suitable for security-critical organizations such as financial firms.
This all-in-one PC uses the Teradici TERA2 Chipset and VMware for a powerful and secure desktop virtualization solution. It features a 23.8" LG Cloud monitor with an excellent FHD display for working on visually intensive multimedia projects. You can also connect external devices to this desktop PC through its USB 2.0, VGA and LAN ports.
LG designed the CBV42-B zero client for organizations looking for data security and easy management. This zero client fits in small workspaces, thanks to its compressed form. Extend your connectivity by docking other gadgets to your thin client with integrated six USB 2.0 ports, VGA output, microphone and headphone ports, Gigabit Ethernet and DVI interface.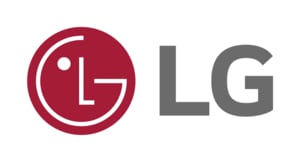 ---