Innovative, business-ready solutions designed to take on the evolving challenges you face every day.

Whatever your business processing needs — server, client, workstation, or GPU — AMD is committed to delivering commercial-focused tools with the security features, reliability and performance to empower you to be dependable and impactful.
AMD PRO technologies, enabled on all PRO processors from AMD, help businesses and IT managers address challenges they face every day. Read Guide (PDF)
AMD EPYC™ servers are a new breed of server processors setting a higher standard for data centers.
AMD Processors and Graphics Cards
Outfit your desktops and workstations with innovative and powerful AMD Ryzen™ processors and Radeon™ graphics cards. 
AMD-Powered Client Devices
With over 50 years of innovation, it's no wonder Fortune 500 companies trust AMD to help keep their workforce productive and their assets secure.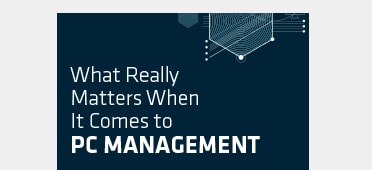 What Matters in PC Management
AMD Ryzen™ PRO processors are designed for quality, reliability and longevity to deliver the long -term consistency IT managers need to simplify IT planning.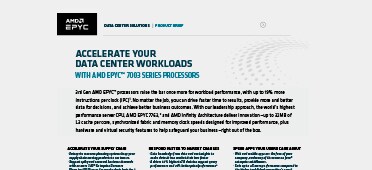 Delivering on our promise to continuously drive innovation to help solve the world's biggest challenges, AMD introduces the new 3rd Gen AMD EPYC™ server processors.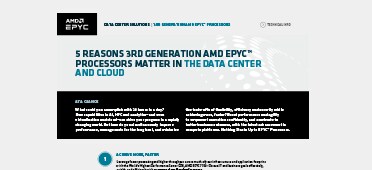 3rd Gen AMD EPYC™ Processors
Under pressure to increase data center performance, security and agility? Maximize the efficiency of your IT investment with solutions powered by AMD.