About Cylance
Cylance applies artificial intelligence (AI), algorithmic science and machine learning to cybersecurity. Using a breakthrough predictive analysis process, Cylance quickly and accurately identifies what is safe and what is a threat. 
---
#ThinkBeyond
Smart cybersecurity isn't about layers, it's about continuous prevention. The security industry has responded to new threats by introducing new layers into the security stack, resulting in more complexity and more alerts that require more resources. It's time to think beyond the traditional.
---
Combating Modern Malware
Let Cylance help you select the anti-malware solution that's most effective for you. Testing made easy, to quickly turn results into a better protection plan.
Cylance ThreatZERO Services
ThreatZERO Services expedite the implementation of CylancePROTECT, mitigate any risks that are identified, and facilitate immediate ROI, bringing clients to a state of PREVENTION. 
Total Economic Impact of Cylance
Cylance commissioned Forrester Consulting to conduct a Total Economic Impact™ (TEI) study and examine the potential 251% return on investment (ROI) enterprises may realize by deploying its advanced threat protection solution, CylancePROTECT. 
---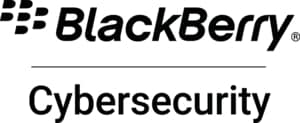 ---