About Mitel
We help companies connect, collaborate and take care of their customers anywhere, anytime, over any device. With over 40 years of experience providing business communication solutions, more than 60 million users in 100 countries trust us as a leader in unified communications.
---
Mitel Connection Solutions
The Only Business Phone System You May Ever Need
Want a hosted, managed service from the cloud? Prefer to maintain onsite control? Want a mix of both? Mitel Connect is a business communications platform that does it all.
---
Mitel Connect Cloud
More than just a "phone system," Mitel Connect Cloud is unified communications at its best.
---
Collaboration and IP Telephony
In today's anytime-anywhere workplace, putting powerful business communication and collaboration tools in the hands of the workforce is essential to staying competitive.
---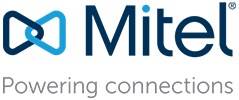 ---