Morpheus Hybrid Cloud Management Solutions
Bring the Cloud Experience On-Prem and Extend Control to Public Clouds
Persona-Based Cloud Management
Morpheus Data provides a full hybrid cloud management stack designed to meet the needs of IT, security, developers and finance teams.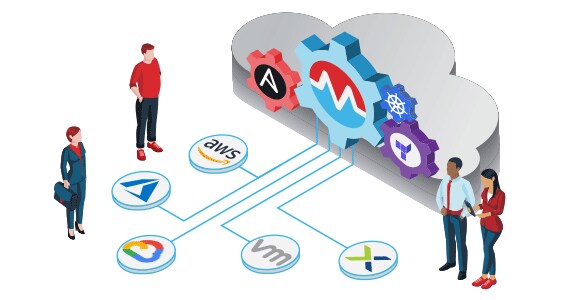 Persona-Based Cloud Management
Ops can enable private clouds (VMware, Nutanix, etc.) and manage public cloud access (AWS, Azure, etc) with policy guardrails.  Developers get on-demand provisioning of application stacks and finance gets visibility, cost optimization and cross-cloud reporting.
Simple and Fast to Deploy
Get up and running in hours, not months, with nearly 100 codeless integrations into the IT tools you already have including Hypervisors, Cloud Accounts, ITSM, IP Address Management, DNS, Load Balancers, Logging, Monitoring, Backup and more.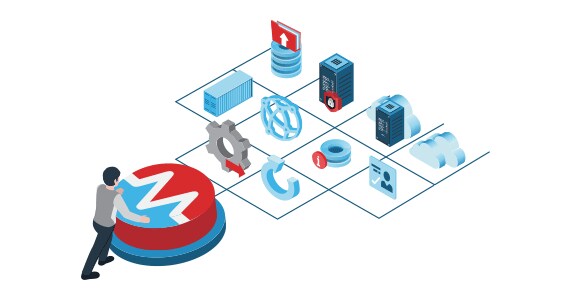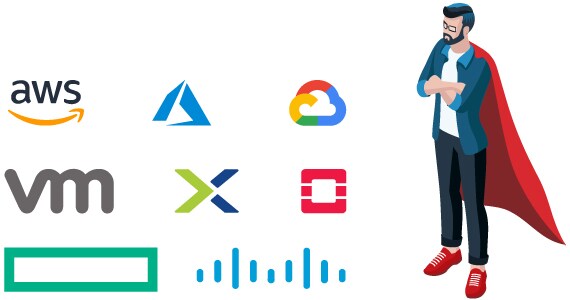 100% Agnostic for Zero Lock-In
Morpheus provides freedom to change hypervisors, cloud providers, automation tools and more by abstracting away complexity.  Different teams can use their tools of choice while still benefiting from a common control plane.
When you partner Morpheus for hybrid cloud management solutions with CDW, you partner with people who get it.
CDW's comprehensive partner and infrastructure portfolio and DevOps services team bridge any gaps that may exist between development and operations.
From virtualizing servers to developing a software-defined data center (SDDC),  CDW can helps strategize a custom IT environment for your business. 
Our managed services for public cloud — which include proactive maintenance, monitoring, notifications and reporting — give you more time to focus on business outcomes, not maintenance.
Call
800.800.4239

to contact us about Morpheus Data solutions now.