AN OPTIMIZED INFRASTRUCTURE HAS MOVED IN
When a new federal mandate creates a lucrative business opportunity, will your IT department be prepared? Running and operating a successful business is difficult enough, but without a scalable infrastructure, staying ahead of demand is near impossible. 
So when a mortgage insurance company placed a successful bid with the U.S. government to provide a vetting process required for mortgage handlers, they turned to CDW to build the right data center solution. They knew CDW had the expertise, experience, comprehensive support and flexible pricing to determine a fitting solution — an end-to-end, high-availability production infrastructure, on a private cloud, implemented seamlessly. That's IT Orchestration by CDW™.
Contact an account manager to see how IT Orchestration by CDW™ can help you.
Mon–Fri 7 a.m.–7:30 p.m. CT
Call 800.800.4239
THE NEED FOR SPEED … AND GROWTH
SWIFT, SEAMLESS INTEGRATION
CDW was able to assess, design and deploy an entire web infrastructure in less than three months, which allowed rapid entry to market. The private cloud environment gave the customer fully compliant security and more control over their data.
ROOM TO GROW
Using a private cloud platform, the insurance company's storage is now up to 40 terabytes with significant growth projected. CDW's off-premises solution and flexible pricing model gave the customer the ability to scale without having to invest too much capital.
AVAILABIL-IT
With CDW's cloud services handling the day-to-day IT operations, our customer could focus on their core business objectives, such as growing their presence as one of the leading mortgage insurance companies.
SPEED TO MARKET WITH A SCALABLE SOLUTION
Integrating an advanced data center, implementing new security policies and reorganizing the resources of an entire company is a daunting, yet surmountable, task. But when all of this has to be done in just three months on a limited budget — therein lies a problem. 
After winning their first bids and securing startup funding, our customer needed to act quickly to stay ahead of impending demand. Despite their successful venture funding, the customer did not have the capital to invest in an on-premises IT infrastructure. Without time or money on their side, our customer needed to design, build and manage an entire IT infrastructure.  
A PRIVATE CLOUD FOR SHARED SUCCESS
Our solution revolved around a fully managed private cloud solution. CDW's hosted private cloud enables the customer to have more control over their data and meet the audit requirements of the financial services industry, while remaining on the OPEX model. This private cloud environment was orchestrated to handle computing, networking, security and storage — all hosted and replicated in two synced data center locations. 
From the engineering to the monitoring and patching, CDW fully manages the environment. We host the customer's back-up solution and web presence in the data center as well, which makes CDW responsible for their day-to-day IT operations. 
Even after the successful installation, CDW continues to help the customer refresh, adjust and enhance their hardware to accommodate growing demand. The mortgage insurance company upgraded their hosted facilities to include faster storage, increased security and optimized data encryption.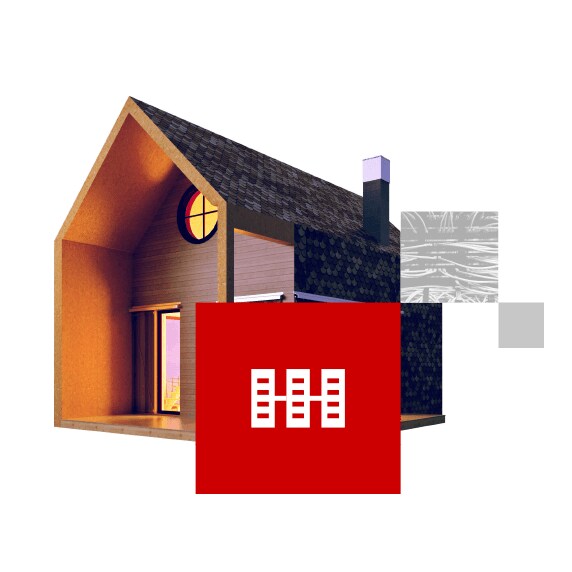 Even success can be risky. See how we helped a prominent retailer modernize their website infrastructure to boost efficiencies and ensure resiliency.
Get in touch
800.800.4239