LESS LOGGING IN. MORE LEARNING.
Traditional education has evolved, and technology is at the forefront of this evolution. The right technology implemented the right way allows students to learn using methods their parents and grandparents never had access to. 
So when a public school district wanted to optimize IT in their classrooms, they turned to CDW. The school district's core IT team was having a hard time keeping up with the rapidly increasing use of technology in its classrooms. Security issues for individual students were impeding the progress of the entire class. CDW was able to integrate a seamless, single-sign-on IDaaS solution to keep students secure and classes in motion. That's IT Orchestration by CDW™.
Contact an account manager to see how IT Orchestration by CDW™ can help you.
Mon–Fri 7 a.m.–7:30 p.m. CT
Call 800.800.4239
THE FREEDOM TO DO MORE AND STAY SECURE
ACCELERATED LEARNING
The solution was easy to install and use, and the platform was extremely intuitive. Since faculty and students weren't hindered by access issues, instructional time in the classroom markedly increased. 
HEIGHTENED SECURITY
User access orchestrated in the right way gave the customer a more secure IT environment. CDW's IDaaS solution provided the district with centralized access from one portal as well as an audit trail to monitor malicious behavior across a series of networks. 
IT FREEDOM
Our solution also freed up the customer's IT staff to focus on activities that more directly support the district's core vision. Help desk calls were reduced by 80%, and the time it took to address login issues was cut in half. 
The trade-off between time and security has created somewhat of a dilemma — not only in the working world, but also in the classroom. In the school district, security of students' personal information is a central concern, but the authentication system it had in place — a free, open-source service — created barriers to instructional time. For example, if a student forgot their login credentials, the whole class would go on hold until the login was completely reset. What was once considered the safest choice was proving to be an educational roadblock. 
This is where the battle for an effective combination of security and convenience is waged. When it comes to security versus speed, it's one or the other. 
Or is it?
THE BEST OF BOTH WORLDS: IDaaS
CDW met with the customer and, upon assessing the systems and problems, recommended a single-sign-on identity-as-a-service solution. This cloud-based IDaaS solution would grant the user access to all approved applications via the school's Wi-Fi network, and if there was a problem, the student could reset their one password immediately, without having to put the class on hold. 
We also explained that the IDaaS solution enabled a more secure, compliant customer network. 
The key to efficiency is having a balance between speed and security. Security should always be a top-of-mind concern, but to also have speed is, well, better. From an IT perspective, the system would be more secure because once a user authenticates from one application, all other applications on their device are launched with a 256-bit key, making it very difficult for hackers to infiltrate.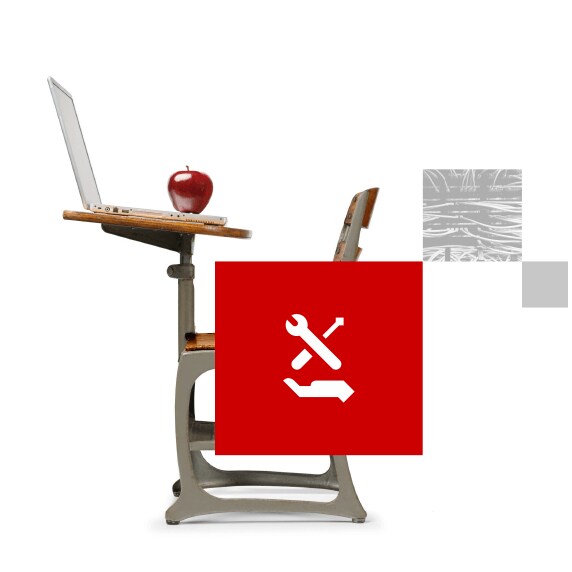 See how we helped an athletic apparel company increase infrastructure flexibility, launch a mobile app and drive up in-store sales.
Get in touch
800.800.4239