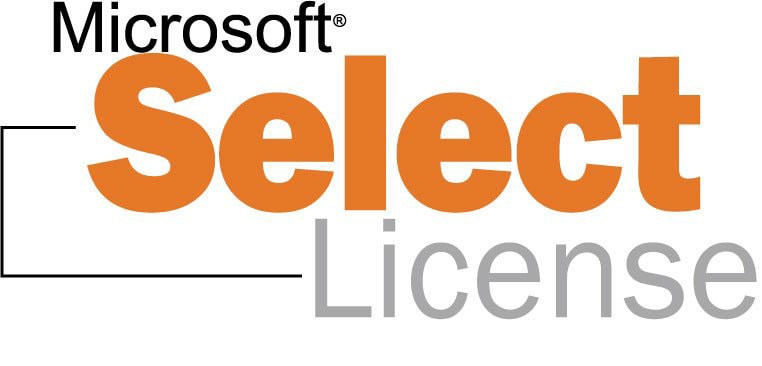 Microsoft Project Server - license & software assurance
Mfg.Part:

H22-00479-2
|
CDW Part:

631639
License & Software Assurance
1 Server
Select
EDU
All Languages
View Full
Microsoft Project Server - license & software assurance
Product Overview
Main Features
License & Software Assurance
1 Server
Select
EDU
All Languages
2 Years Remaining on Select Contract
Microsoft Project Server - license & software assurance
is rated out of
5
by
3
.
Rated

4

out of

5
by
Roman Nedzelsky MVP
from
It links company strategy with each project and provides an overview of portfolio projects showing resource, budget and forecast perspectives.
Valuable Features:From my point of view, there are many features that are valuable for portfolio management, such as linking between company strategy and each project, resource management, overview of portfolio projects and their separate parameters for resources, budgeting and forecasting perspectives.I also mostly use resource allocation and resource assignments to see an overview of separate resources and specific project allocation.Improvements to My Organization:After implementing this product, the biggest improvement was with timesheet compliance with company rules, because resources had to write their allocation and time spent on each project, along with tasks across many projects. In addition, resources also had to fill in their non-project time such as administration and vacation. When they submitted their final timesheet, project managers of separate projects had to approve the specific time spent on their project and team leads approved the non-project time. After implementing this product, all project schedules were automatically actualized. This kind of automation was really helpful.Another improvement was related to project portfolios and the initial decision regarding which new project to start at the moment and which projects should be postponed or canceled for strategic reasons.Room for Improvement:There is definitely room for improvement with the algorithms that are used for resource allocation. There should be options for using generic algorithms or multi-objective generic algorithms with more inputs from the resource and the HR department. This should really improve the way resources are allocated to separate project tasks. At the moment, there are parameters such as resource allocation, personal calendar and availability of resource. Also the role or added primary skill of resource, but nothing else.Use of Solution:I used this product at my previous two jobs/companies, and I also have been implementing this product since version 2007 to different customers for almost six years, together with configuration, integration and training.Deployment Issues:There are no issues with deployment when the implementation company realizes what the deployment needs as prerequisites and which steps need to be done during the process. There are also many best practices, as well. Of course, they should take into consideration many issues related to security, to database maintenance and to resources, as well.I also had some issues with patch management, where clients have different versions of operating systems, Microsoft Office, Project Professional, etc. There needs to be some rules and policies, as in every other information system implementation.Stability Issues:I have not encountered any stability issues. I always had patch management policies and all the issues were with SharePoint Server Platform or with Project Server Queue, but this weren't stability issues. JScalability Issues:I have not encountered any scalability issues.Technical Support:Well, the Project Server product isn't often installed to be honest and there aren't many people with deep-dive knowledge, so many times we use Google searches for troubleshooting.Previous Solutions:I did not previously use a different solution. Some customers use Excel to drive projects, some of them use Primavera or some cloud-based products like Trilio, etc.Initial Setup:Initial setup was complex from the point of view of the complete implementation. Setup of the product from the installation point of view was simple, because it is only an add-on for SharePoint Server. In SharePoint Server 2016, Project Server is only a new service, which can be turned on or off.Implementation Team:I work for a reseller as the Head of the Microsoft Department and as the Principal Architect. The level of expertise on my team is good JROI:If there processes already exist in the company, let's say 1-1.5 year ROI; otherwise, about three years.Cost and Licensing Advice:Well, for the on-premise version, there are only CAL licences, not any other types, so you only need to buy a Project Server licence and then CAL licences for access. Important and often problematic are licences for SQL Server, or Windows Server (the domain controller is important).Other Solutions Considered:Before choosing this product, I did not evaluate other options.Disclaimer: My company has a business relationship with this vendor other than being a customer:My company is a system integrator and Silver Microsoft Partner.
Date published: 2016-11-17
Rated

5

out of

5
by
Bernabe Torres Campo
from
It also helps each of our business groups with maintaining transparency and to keep track of projects and tasks.
Valuable Features:There are a few valuable features for us, including the dashboards, the reports it can generate, the projects function, and the timeline feature.Improvements to My Organization:It's certainly increased our productivity. It also helps each of our business groups with maintaining transparency and to keep track of projects and tasks. We're able to share information with each other as well.Room for Improvement:There are formatting issues that haven't been resolved. This needs improvement as it's annoying.Deployment Issues:We haven't had any issues with deployment.Stability Issues:We haven't had issues with stability.Scalability Issues:We haven't had issues with scalability.Disclaimer: I am a real user, and this review is based on my own experience and opinions.
Date published: 2016-03-18
Rated

4

out of

5
by
Omar Salas Lieves
from
It helped standardize project management practices, but it should be made easier for integration to the existing portfolios.
Valuable Features:It provides us with complete visibility of resource allocation on a global team.Improvements to My Organization:It forced the organization to implement standard project management practices.Room for Improvement:Make transitions easier to implement, e.g. if a new portfolio comesalong, it should be easy to integrate to the existing portfolios.Use of Solution:I've used it for less than one year.Deployment Issues:No issues encountered.Stability Issues:No issues encountered.Scalability Issues:No issues encountered.Customer Service:It's good.Technical Support:It's good.Previous Solutions:No previous solution was used.Implementation Team:We used a vendor team.ROI:We've not measured it.Other Solutions Considered:We also looked at SAP PPM.Other Advice:Plan, plan, plan. Make sure you understand your organizational needsand you know the process forward and backwards. The software is just atool, if you do not understand what you're fixing, there is no way thesoftware will help.Disclaimer: I am a real user, and this review is based on my own experience and opinions.
Date published: 2015-09-14