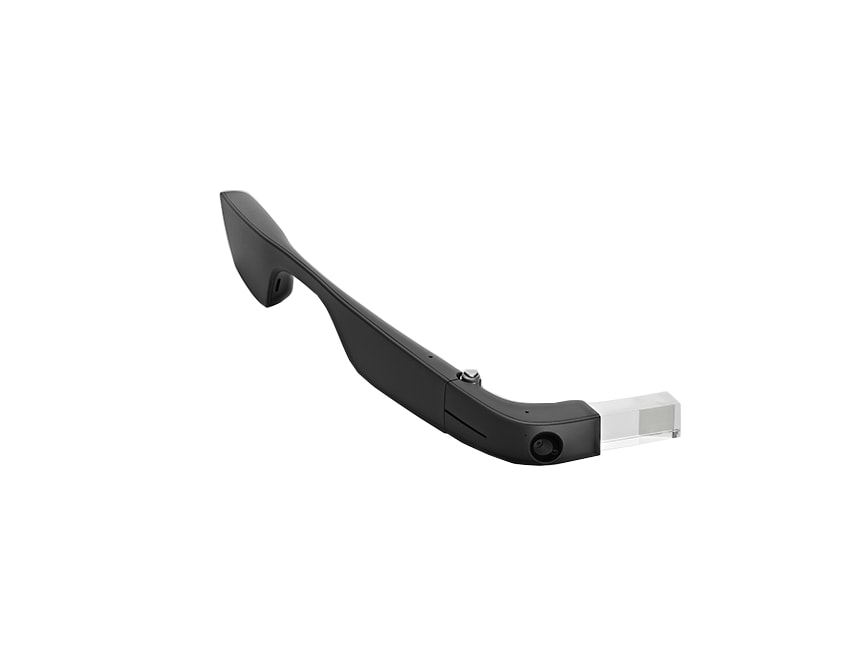 Quick tech specs
Qualcomm Snapdragon Xr1 Processor
800 Mah Battery
Android Oreo
Wi-fi And Bluetooth Connectivity
View All
Know your gear
Enjoy increased comfort while viewing AR content using the Google Glass™ Enterprise Edition 2 smart glasses. They support use in a wide range of applications, including manufacturing, healthcare and warehousing. Manufactured in a lightweight design, the wearable smart glasses are comfortable during long hours of use. Their monocular layout eliminates the need to take them off during your workday. Powered by a Qualcomm Snapdragon XR1 processor, the Glass Enterprise Edition 2 wearable computing device can handle demanding applications and complex tasks. Its 3GB LPDDR4 memory and 32GB eMMC Flash memory allow seamless multitasking.

The smart glasses feature Bluetooth® 5 and dual-band Wi-Fi® technology for swift connectivity. Fitted with three beam-forming microphones, they support Google speech recognition. The Google smart glasses have a touch sensor on the side for simple operation. Their built-in 8MP camera captures high-resolution images and video to enable remote support for hands-on workers. The glasses come with an 800mAh battery that delivers long runtimes. Their IP53 rated construction resists water spray and dust. The Glass smart glasses run on an open-source Android™ 8.0 Oreo operating system that simplifies development.
Terms and Conditions
These services are considered Third Party Services, and this purchase is subject to CDW's Third Party Cloud Services Terms and Conditions, unless you have a written agreement with CDW covering your purchase of products and services, in which case this purchase is subject to such other written agreement.
The third-party Service Provider will provide these services directly to you pursuant to the Service Provider's standard terms and conditions or such other terms as agreed upon directly between you and the Service Provider. The Service Provider, not CDW, will be responsible to you for delivery and performance of these services. Except as otherwise set forth in the Service Provider's agreement, these services are non-cancellable, and all fees are non-refundable.