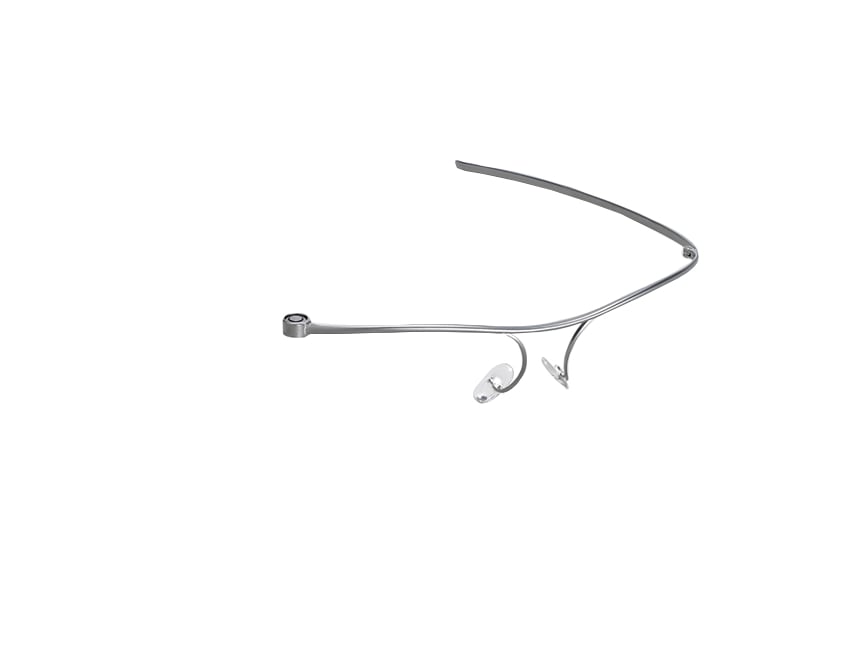 Quick tech specs
0.26-inch Wide
5 Mp Camera
Bluetooth And Wi-fi
640x360-resolution Display
Speaker And Dual Microphones
Mid-810-g Certified
View All
Know your gear
Easily restore tech eyewear for an effective and comfortable fit with the Glass Titanium Band for Glass Enterprise Edition 2. It comes with one replaceable frame to help restore eyewear to its original condition. The Glass Enterprise Edition 2 titanium band is just the frame and is easy to pair with other existing glasses. The durable frame is made of titanium and grey in color. It is compatible with the Google Glass Edition 2 eyewear, and its unique technology allows users to stay connected while being hands free. The Google Glass titanium band is lightweight and easy to wear along with regular eyewear. It is easy to attach and remove as necessary.
Terms and Conditions
These services are considered Third Party Services, and this purchase is subject to CDW's Third Party Cloud Services Terms and Conditions, unless you have a written agreement with CDW covering your purchase of products and services, in which case this purchase is subject to such other written agreement.
The third-party Service Provider will provide these services directly to you pursuant to the Service Provider's standard terms and conditions or such other terms as agreed upon directly between you and the Service Provider. The Service Provider, not CDW, will be responsible to you for delivery and performance of these services. Except as otherwise set forth in the Service Provider's agreement, these services are non-cancellable, and all fees are non-refundable.