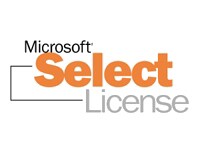 Know your gear
Office PerformancePoint Server 2007 provides all of the functionality that is needed for performance management including scorecards, dashboards, management reporting, analytics, planning, budgeting, forecasting, and consolidation. The application reaches all employees, across all business functions (finance, operations, marketing, sales, and human resources).

Decisions makers need to drive performance by accelerating business decision making, while adapting to changing business conditions and enforcing corporate governance. Office PerformancePoint Server 2007 allows the organization to build reliable plans faster and execute against them by aligning and driving accountability across business operations.

Office PerformancePoint Server 2007 provides employees with critical visibility into the factors impacting their business, allowing them to make decisions and take actions that drive better business outcomes. This application empowers the broadest number of employees - executives, managers, and front-line employees - to contribute to plans and have better access to tailored information, helping them take actions that improve customer relationships, reduce costs, and increase revenues. Progress can be monitored and analyzed through personalized scorecards through the familiar and easy-to-use Microsoft Office environment.

Office PerformancePoint Server 2007 also enables businesses to broadly deliver performance management capabilities across the organization by rapidly bringing together the power and ease of use of Microsoft Office and the performance, scalability, and security of Microsoft SQL Server. Customers are able to extend their Microsoft investment and reap the benefits of an application that is easy to use and less costly to deploy than traditional solutions.
Software Details
External Connector License
Select
Win
unlimited external users
Select Plus
Single Language
View Tech Specs