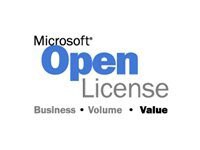 Know your gear
System Center Essentials provides a single console for your core management needs. That means a single product to purchase, deploy and learn. Server, desktop and network monitoring, software and update management and asset inventory under a single, easy to use, unified experience.

Essentials provides multiple views of the application data in your network. Track database growth in SQL Server databases or connectivity to Exchange servers using some of the many provided charts, tables and reports. Essentials also tracks the status of all the SNMP 1.0 and 2.0 devices in your network, allowing you to receive alerts when something important goes down.

Accidents happen, systems go down. That is why System Center Essentials provides a rich knowledge base out of the box to help you diagnose and fix critical alerts for key products like Exchange Server and SQL Server. These management packs are optimized so you only focus on those alerts that matter. Not only do you get in-depth explanations of problems, but more importantly, Essentials often provides simple in-line tasks to click and "fix it now".

Essentials provides integrated patch management for Microsoft products in the Microsoft Update catalog. Additionally they've worked with key industry vendors to integrate their updates into Essentials providing a single point of control for patch Management. You can choose to automatically deploy critical updates or have them be subject for approval, and track compliance across your network. Want the patch deployed now? No problem, just click a button to initiate deployment real time.
Software Details
License & software assurance
Open Value
1 Year Acquired Year 1
Single Language
1 server
additional product
Win
View Tech Specs