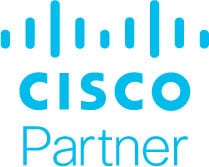 OPENDNS UMBRELLA PRO 3Y 250-499U
Mfg.Part: ODNS-PRO-3YR-250:499 | CDW Part: 3328781
OPENDNS UMBRELLA PRO 3Y 250-499U
OPENDNS UMBRELLA PRO 3Y 250-499U is rated out of 5 by 1.
Rated 4 out of 5
by
DirITSupp876
from
It enables a whitelist-only browsing mode, which helps us monitor traffic and perform web content filtering.
Valuable Features:We needed the product to enable a whitelist-only browsing mode for certain computers for a client. After that was implemented, I was able to configure a virtual appliance (which became the DNS server) to connect to a local AD server and relate traffic to an AD user name. From there, we could track and monitor where users were going and perform web content filtering ( https://www.itcentralstation.com/categories/web-content-filtering ) to prevent video streaming and certain social media sites. This in turn positively affected productivity.I don't remember the specific examples of data I was trying to filter out but it was related to ads being hosted by a CDN ( https://www.itcentralstation.com/categories/cdn ) such as Akamai. Links and images were being hosted there for quicker localized delivery yet the users were not actually going to those sites. Due to that it was showing that those sites were being visited the most, which wasn't the case.Improvements to My Organization:There was a positive effect on productivity because we could track and confront the users that were frequently using social media or streaming video during the work day. They weren't wasting as much time after OpenDNS ( https://www.itcentralstation.com/products/opendns ) was implemented.It gave us new capabilities and made users accountable for their browsing while at work.Room for Improvement:I would like to have the ability to prevent certain sites/data from showing on the reports. I have had this feature request open for a couple of years. It would be useful to have for filtering out unuseful data.Use of Solution:I have been using this solution for the past two years. I previously used the free solution 6-8 years ago.Deployment Issues:I did not encounter any issues with deployment, stability or scalability. I had a Sales Engineer assist with the setup for one portion, but was able to figure out the rest with no issues.Scalability Issues:NoCustomer Service:ExcellentTechnical Support:Excellent, their Sales Engineer was very helping in getting the AD sync setup.Previous Solutions:NoInitial Setup:Initial setup was straightforward. Any questions I had were already answered on the forums.Implementation Team:A vendor team was only needed for one small portion, which was setting up the virtual appliance. I would recommend trying to figure out the setting on your own first before reaching out to support. I found it very simple.ROI:We were able to resell the service for a 100-200% profit.Other Solutions Considered:Due to past experience, I knew it would do what we needed and the website has an intuitive interface, so there was no reason to research alternatives.Disclaimer: My company has a business relationship with this vendor other than being a customer:I use OpenDNS under an MSP Partner agreement.
Date published: 2017-01-05