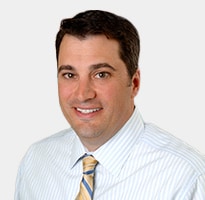 Matthew A. Troka
Senior Vice President, Product and Partner Management
Matthew A. Troka is senior vice president of product and partner management for CDW. Troka is responsible for managing CDW's relationship with its community of industry-leading technology partners. In addition, he directs the day-to-day operations of CDW's procurement team, keeping a broad selection of technology readily available to customers. 
Troka joined CDW in 1992 as an account manager. He quickly rose through the ranks and moved into sales management in 1995 as a sales manager. In 1998, Troka was promoted to corporate sales director and served in this capacity until 2001, when he was appointed senior director of purchasing. Prior to assuming his current role, Troka served as vice president of product and partner management from 2006 to 2011 and as vice president of purchasing beginning in 2004. 
Troka earned a bachelor's degree in marketing and business administration from the University of Illinois. He serves on the board of directors for Junior Achievement and is the executive sponsor for CDW's Pan Asian Council (PAC) business resource group.