4 Ways That Managed Services Simplify Collaboration
A managed services provider can unify visibility, management and support for disparate collaboration solutions.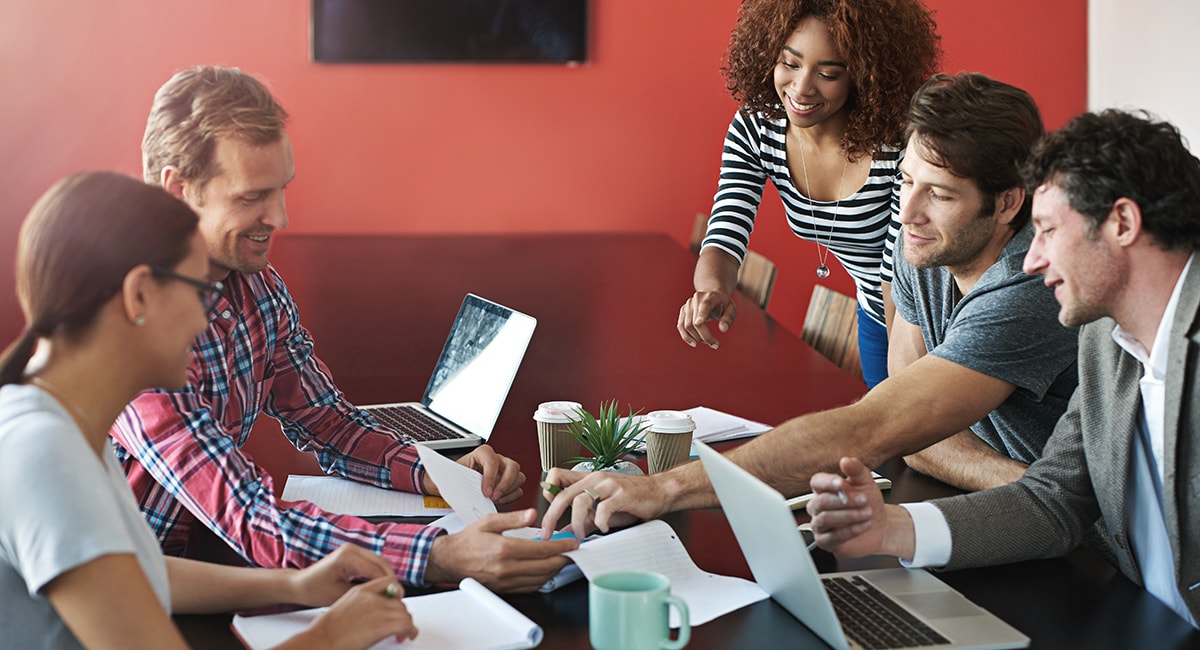 Collaboration solutions make it easier for employees to work together. So, it's ironic that the tools themselves sometimes refuse to "play nice" with one another.
Organizations often incorporate technologies from multiple vendors to create full-featured customer engagement centers, phone systems and video collaboration environments. But when something goes wrong — or when managers or users need data from one component of the system — companies often don't know where to turn.
That's what managed collaboration services are for. When an organization is having trouble with a complex system, the managed collaboration services team at CDW can take the problem off of the customer's plate (or, in many cases, prevent the problem in the first place). It's a bit like owning a car: When there's a funny sound coming from under the hood, people don't call the company that made their alternator or transmission; they take the car to the shop and let a mechanic figure out what's going on.
Here are four ways that companies can benefit from managed services for collaboration.
1. Take the Hassle Out of Support
When a collaboration system starts acting up, employees typically won't know which of four or five different vendors' components are causing the issue — and each of these vendors will likely have different call center hours. One may accept customer service inquiries around the clock, while another might operate only during business hours.
If an organization has a managed collaboration services contract with CDW, it calls us. We figure out the source of the problem, and then we either fix it ourselves or engage with the vendor on the customer's behalf to solve the problem. Once an organization calls us, managers and employees know the issue will be resolved without any more effort on their part, allowing them to direct their focus back to their work.
2. Gain Insight from Unified Visibility
Sometimes, managers want to be able to report which business units or employees are the most active users of the phone system, or how many calls into the customer engagement center are being recorded. This becomes nearly impossible when a system is made up of different components from different vendors. We create a unified portal where companies can quickly view the data being generated by their unified communications and collaboration environment.
3. Make Ongoing System Modifications
Collaboration systems aren't static. Companies need to be able to make ongoing changes, sometimes frequently. For instance, an employee might change her name, or managers might want to switch out an automated phone system script. Simple, right? Well, once again, things can get tricky when a system has multiple moving parts. With managed collaboration services, CDW can process any needed moves, adds, changes or deletes. It's one less thing for companies to worry about.
4. Test Systems Proactively
One of my customers, a hospital, didn't have a managed collaboration services engagement, and three of its toll-free phone numbers went down due to a mistake by the phone company. However, no one at the hospital knew that the phone lines weren't working, and management didn't learn about the issue for a full week — leaving some patients unable to get in touch with the healthcare provider. Another company I work with, a large retailer, didn't know that customers were having trouble getting through on Black Friday, resulting in an untold loss of sales and customer goodwill.
CDW's managed collaboration services include synthetic testing, in which our systems automatically ping a company's customer-facing phone lines to make sure they're working properly. If either the hospital or retailer mentioned above had had managed collaboration services, our team at CDW would have uncovered the problem in less than 30 minutes — well before the organization became aware of the issue on its own. This sort of testing could have a significant financial impact, as the cost of downtime in a customer engagement center can be north of $100,000 per minute.
Every customer is different, and CDW offers different levels of managed collaboration services to meet each company's specific needs. Some organizations want a partner to help them build out new collaboration systems. Some want to handle minor issues themselves, but rely on us for more challenging problems. Still others want us to manage their entire collaboration environment — or just one piece of it; perhaps their customer engagement center.
Whatever our customers' needs are, we have a managed collaboration services engagement that will meet them.
Want to learn more about how CDW managed services can help your organization keep its focus on what's most important? Visit CDW.com/ManagedServices.
This blog brought to you by: