How College-Provided Devices Optimize the Off-Campus Experience
In a remote learning world, many colleges and universities are leaning on laptop rollouts to deliver an engaging college experience.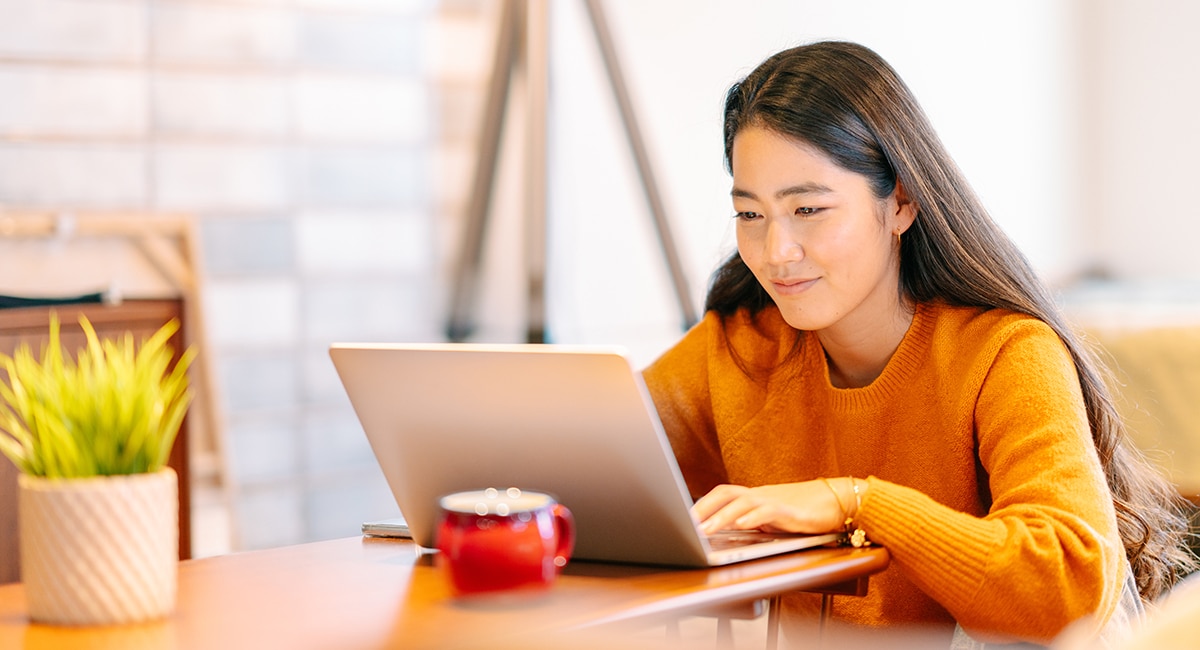 When college students and their parents sign their tuition checks, they're not just paying for the education they receive in the classroom or the degrees they earn at the end of four years of instruction. They're paying, in large part, for the college experience.
Learn how CDW can help you get the most out of your mobile devices.
But many higher learning institutions are currently operating with a remote learning model. Students at these schools can't mingle on the quad, hang out in their dorm rooms or even study together in the library. To deliver the value these students are paying for, colleges and universities must find ways to create an online experience that comes as close as possible to replicating the energy and engagement of the on-campus environment.
Increasingly, colleges and universities are turning to student devices to help deliver that experience. Here are some lessons from institutions that are taking a successful approach.
Roll Out the (Virtual) Red Carpet
Before the COVID-19 pandemic, most colleges and universities took a relatively hands-off approach to student devices. Students might buy them from the campus bookstore, but often they simply brought personal devices with them when they moved in.
With so much of the current student experience centered on devices and online portals, colleges and universities must take a more active approach. Many are delivering devices to students' homes, along with welcome letters, information packets and university apparel. Ideally, devices should come preconfigured and provisioned with appropriate applications so they're ready to go when a student opens the box.
Provide Ongoing Support
Either internally or through a trusted partner such as CDW, colleges and universities need to provide ongoing support for student devices during remote learning. This includes application management through unified endpoint management solutions, warranty support and maintenance services. It's also important to leverage predictive monitoring and analytics to stay on top of device health, and to have an end-of-life plan for institution-owned devices.
Deliver Performance
Last spring, when universities first shut down in-person classes in response to the pandemic, many schools simply bought whatever devices were available. Colleges were competing with organizations in other industries that were sending their workers home, and many technology vendors were having trouble keeping up with the sudden spike in demand for laptops. As a result, some schools ended up purchasing underpowered computers.
Now that the market has leveled off, colleges and universities should ensure that they're equipping students with powerful devices that will meet the performance needs of a robust online learning environment. This is perhaps the most important factor in determining whether an institution of higher learning will be able to deliver an excellent off-campus student experience.
After all, if students don't have machines that can seamlessly interact with online learning platforms and remote collaboration solutions, they will be incredibly frustrated as they attempt to participate in their off-campus learning communities. And their learning is very likely to suffer as a result.
In recent years, many colleges and universities have pulled back from a one-to-one device deployment model for students, instead relying on students to purchase their own machines and then supporting them in a bring-your-own-device environment. But with devices temporarily replacing the in-person classroom, it is essential that schools offer a menu of options that will meet students' learning needs.