White Paper
How Schools and Colleges Can Build a Robust Esports Program
Educational institutions that establish a culture and an infrastructure to support organized video gaming realize numerous benefits.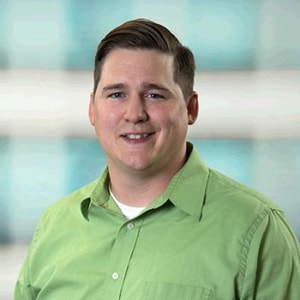 by Joe McAllister

Learning environment advisor at CDW•G |
Video gaming has a reputation as being an activity for couch potatoes, but many K-12 schools and higher education institutions are finding that esports deliver a number of benefits to participants. 
Numerous studies show that the benefits of gaming include improved spatial attention, enhanced problem solving and increased physical activity (really!), among others. 
But creating a successful esports program isn't merely a matter of buying the right games, computers and other equipment. Schools need to recruit players, build a team culture, get buy-in from athletics officials and other staffers, hire coaches, organize competitions and take care of all of the other tasks that are associated with the implementation of any new sport on campus.
$3 billion
The estimated annual total revenue that will be generated by esports in 2022 (nearly half of which will come from media rights), up from $655 million in 2017
Source: Goldman Sachs Group, "Esports: From Wild West to Mainstream," (PDF) October 2018
Organizing K-12 Esports
One of the most critical steps at the K-12 level is to find at least one staff member who is enthusiastic about leading an esports program. While many high-school teams receive remote coaching through esports leagues or associations, an onsite staffer is still needed to lead meetings and practices, establish and enforce norms and rules, and help turn a collection of individual players into a cohesive team. It's likely that a number of faculty members are already avid gamers, and schools can often find an interested staffer simply by asking around. The High School Esports League recommends asking technology teachers first, and then branching out from there. 
Some larger school districts form their own esports leagues. Fresno Unified School District in California, for example, created a league for the district's 12 high schools to compete in the game Rocket League. This gave the district more control and standardization, allowing officials to provide the necessary infrastructure and support to each school's esports program. However, many districts have only one or two high schools, making such an arrangement impractical. In these cases, esports program leaders will want to connect with existing statewide or national leagues to explore possibilities. This can happen before or after officials decide which esports students will play – another important decision point. If a vocal contingent of students is clamoring to create a team in a specific esports game such as League of Legends or Overwatch, that might influence a school's choice. Or, schools may simply compete in the esports offered by the league they join. 
During this period, or shortly afterward, esports program leaders should recruit interested students, and also establish meeting times and practice schedules. (Unlike most traditional sports, esports teams don't always meet daily.)
Along with purchasing and deploying gaming equipment, schools should spend time early on defining expectations for players and ensuring that esports will help them develop the collaboration and communication skills that, ideally, come with being part of a team. Some schools and leagues require players to maintain minimum grade-point averages, and program coaches and leaders often emphasize the importance of sleep and proper nutrition. 
Team sponsors can build enthusiasm and support by participating in their schools' club "rush weeks" and sharing competition results in schoolwide morning announcements or monthly newsletters.
Building Esports for Higher Education
While starting a new varsity sport at the collegiate level is a more complex undertaking than creating a high-school club or team, costs won't necessarily be a limiting factor for most institutions. According to the National Association of Collegiate Esports, the average cost of starting up an esports program in higher education is just $41,000, and the average program recruits 15 students to participate during its first year. 
It is, of course, possible to spend quite a bit more than this, and schools hoping to use esports as a recruitment driver will likely want to invest in gaming spaces and technologies that will impress prospective students. Ashland University in Ohio spent approximately $85,000 converting a library computer lab into a state-of-the-art gaming space with a dedicated 1 gigabit per second Internet pipe, 25 gaming computers, high-end monitors, two 65-inch high-definition TVs, gaming chairs and other peripherals. When SUNY Canton launched its esports program, it beefed up its networking infrastructure and built out an 1,800-square-foot gaming arena with 24 gaming computers and monitors, an 82-inch 4K Samsung Smart LCD TV for team meetings and game review, five console gaming stations with 55-inch 4K Samsung Smart LCD screens and even lockers for the participants to store their jerseys and equipment. 
It's crucial for varsity esports programs to get buy-in from their schools' athletic departments — a potentially challenging task, given that most athletic directors hail from more traditional sports such as football and basketball. If other institutions in a school's athletic conference don't currently offer esports, teams might have to participate in national leagues. 
A number of colleges and universities offer esports-related courses or majors alongside their varsity programs. The Ohio State University, for example, rolled out an interdisciplinary esports curriculum at the same time that the school was building a gaming arena for varsity esports teams. Becker College in Massachusetts, meanwhile, was already well-known for its game design program when the school launched varsity esports teams in 2018.



To learn more about how esports are evolving at the K-12 and higher education levels, read the CDW white paper "It's Game On for Esports in Education."