Research Hub >

Innovative Technology Transforms Classrooms and Personalizes Learning
Article
Innovative Technology Transforms Classrooms and Personalizes Learning
Integrating digital tools into reimagined classroom spaces is powerfully changing the way students learn and teachers teach.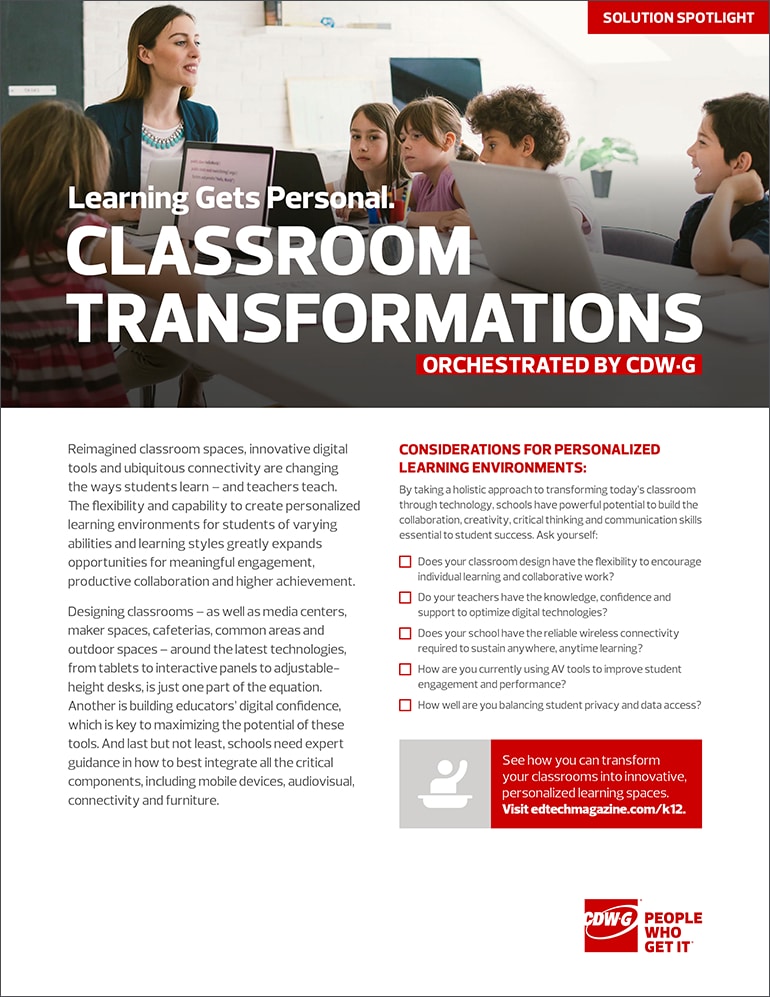 Capitalizing on the latest technologies to create personalized learning environments for students of varying abilities and learning styles empowers educators to improve student engagement, critical skill-building and achievement.
The key is to take a holistic approach to redesigning classrooms, media centers, maker spaces, common areas and more, thoughtfully integrating digital tools from mobile devices and apps to audiovisual equipment and e-learning platforms. 
The right furniture also matters, with reconfigurable chairs, desks and tables, adjustable sit-stand desks and writable surfaces all contributing to active learning. And, of course, reliable and ubiquitous connectivity is a must-have to enable anywhere, anytime innovation and collaboration. 
Check out our Solution Spotlight to learn more about smart strategies for creating technology-driven personalized learning environments.
CDW has the expertise and experience to help you orchestrate technology solutions that greatly expand opportunities for your students to learn, collaborate and achieve.