Upgrade to Wi-Fi 6: 3 Key Steps for Success
Site assessments, the right infrastructure and validation surveys can ensure that your wireless network investments pay off.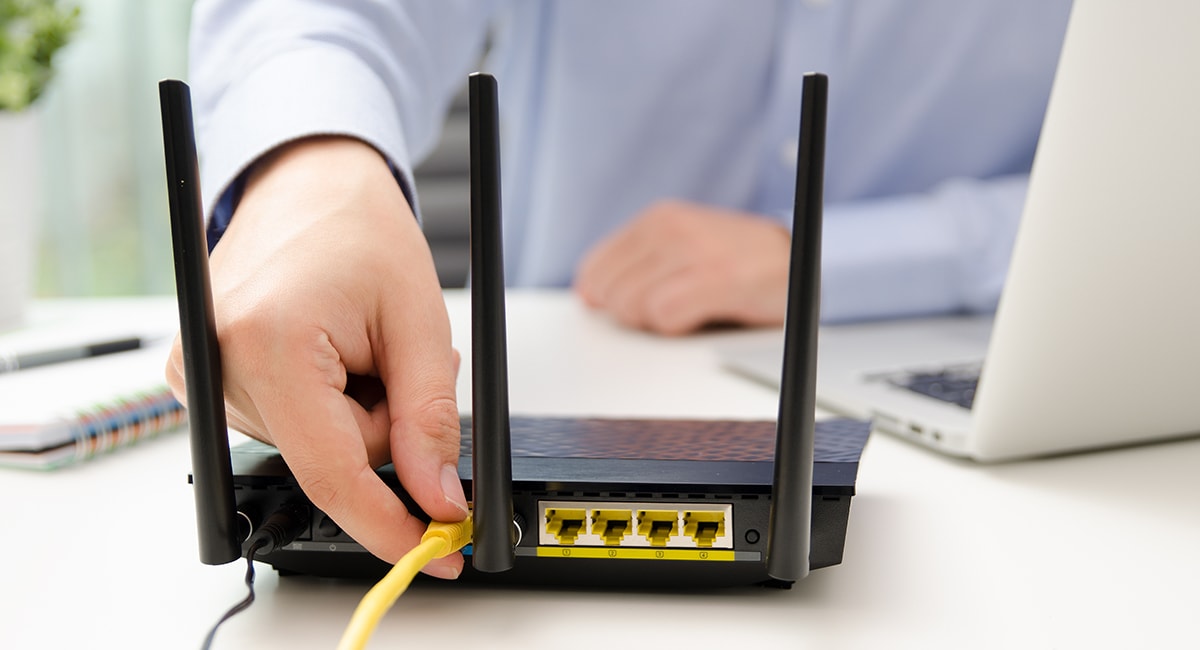 The pandemic has added momentum to several aspects of IT, and wireless networking is no exception. For many organizations, the massive expansion of Voice and Video over IP is hastening the move to Wi-Fi 6. (Wi-Fi 6 is the common name for IEEE 802.11ax, the latest wireless networking standard.) Other drivers include the growing Internet of Things, Software as a Service adoptions and the general increase in on-network devices that every industry is experiencing.
Learn how CDW can help you prepare your wireless networks for the future.
If you're making the leap to Wi-Fi 6, a few key pointers will help you get the results you need.
Prepare for Wi-Fi 6 by Conducting a Site Survey
A comprehensive site survey provides a foundation for moving to next-generation Wi-Fi. I always recommend that organizations assess the environment with IT considerations and business drivers in mind. Determining the radio frequency (RF) of the environment, together with the proper number and placement of access points (APs), ensures that the required number of clients will get on the network successfully.
As with any IT investment, business drivers are an essential input. What is the organization trying to improve? Which use cases does it need to address, now and in the future? In manufacturing, for instance, IoT applications often spur wireless upgrades.
Organizations that upgraded wireless networks a year or two ago — and obtained a solid site survey at that time — may be able to reuse that as a guide. In these cases, I still recommend a wireless LAN health check/RF validation survey to check AP placement and ensure that RF coverage is sound. Often, we end up adding a few Wi-Fi 6 APs to improve coverage, due to the change in business drivers.
Vet Your Wi-Fi 6 Migration for Full Compatibility
Many organizations knew Wi-Fi 6 was on the horizon and thus have done little in the way of wireless upgrades in recent years. As a result, they now have a steeper hill to climb, particularly if they're transitioning from an older standard, such as 802.11n. The RF for Wi-Fi 6 environments is so different that, typically, a site survey is necessary for this level of work.
Also, going from an antiquated network to Wi-Fi 6 typically requires a new access layer that can support added traffic and devices. In addition to new switches and other infrastructure, organizations often need to upgrade their network controller, either the software or the hardware itself. If organizations haven't fully vetted the requirements, they may not realize they need this for compatibility with new APs.
Organizations may also be surprised to learn that they require, in some cases, approximately 30 percent more AP coverage than they had before. With older standards, the goal was to get as many devices on an AP as possible. More recent iterations of wireless technology focused on density: small cell sizes, supporting small groups of clients. Wi-Fi 6 maintains that design principle but is able to send and receive more data packets simultaneously, enabling APs to take on more clients while still enhancing the end-user experience.
Optimize Your New Network with a Validation Survey
Some organizations find that after they have made wireless upgrades, their users complain that connections are worse than before. To avoid this, I highly recommend a validation RF survey. This allows for RF optimization, filling any gaps post-deployment and ensuring the WLAN is performing as designed: validating the RF signal, fine-tuning AP placement and making other adjustments.
Wi-Fi 6 brings considerable advances, such as MU-MIMO (multi-user, multiple input, multiple output), which allows an access point to communicate with multiple devices simultaneously. Wi-Fi 6 is designed to support MU-MIMO in both downlink and uplink, which allows it to serve up to eight users simultaneously and provide significantly higher data throughput. But to take advantage of those features, organizations need the right foundation. That can make all the difference between a frustrating experience and a new network that supports everything your organization wants to achieve.