How Small Businesses Can Build a Prescriptive Data Analytics Program
Hindsight may be 20/20, but the most valuable insights for business are forward-looking.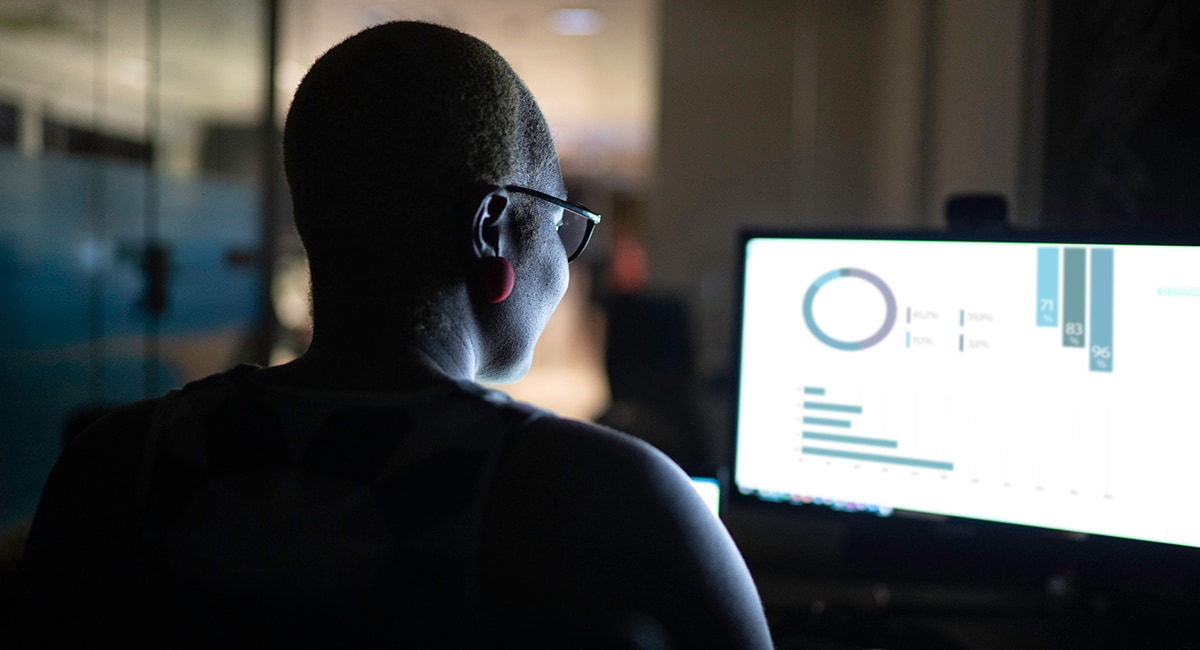 Increasingly, the power of data analytics is within reach for small and midsized businesses, even if they lack the in-house expertise to launch these efforts on their own. Modern data platforms,
coupled with expert guidance
, enable SMBs to take advantage of data-driven insights.
The caveat? Implementing sophisticated analytics is a process. SMBs starting from scratch will begin by building a data-gathering and governance function, which they can develop into an analytics program that is predictive and, ultimately, prescriptive.
Learn how CDW can help you take small steps to reach your data analytics goals.
While it's entirely possible — and desirable — to derive customized, prescriptive insights, that's rarely the first step. Here are some key considerations for SMBs as they work to get there.
Modern Data Platforms Turn Even Complex Data Sets into Insights
Before data analytics emerged, business intelligence tools enabled companies to create a picture of performance and operations. BI was limited, however, to a historical perspective: describing what happened and, potentially, why.
Analytics looks forward. Questions may be predictive (What will happen?) or prescriptive (How can we replicate an outcome or prevent it from happening again?). The emphasis is on enabling business leaders to make decisions and prescribe actions — most often, to reduce costs or increase revenue.
Modern data platforms also differ from BI tools in that they can handle complex, unstructured data sets. Whereas BI relied on single-purpose data, information is now understood as a multipurpose asset. The aim is to capture as much as possible, because uses may evolve over time.
IT Solutions Make Data Analytics Cost-Effective for SMBs
The good news is that many SMBs collect far more data than they realize. The trick is to determine what questions they want to answer and build a data program — encompassing tools, processes and people — designed to address them.
Data-driven insights may drive adjustments at the technological level, such as remediation steps for automated workflows. They may also inform key decisions; for example, a retail chain could use analytics to determine the most profitable sites for future locations.
Five years ago, many SMBs weren't able to employ these technologies because they required a significant infrastructure investment. Now, cloud services proliferation coupled with advanced software solutions have lowered those barriers. SMBs have access to complex computing environments and can use them to scale on demand, making them much more cost-effective.
Equally important to cash-strapped SMBs: Leaders can predict with reasonable accuracy what it will cost to answer certain questions. That helps SMBs become nimbler and more responsive to customer needs, targeting specific questions and building budgets accordingly.
Expert Guidance Can Position SMBs for Data Maturity
Partnering with a data expert helps to ensure technology investments achieve the desired results. Establishing a data analytics program can be complex, involving issues of compliance, governance, scale and visibility. The right partner — one that can guide SMBs in all aspects of developing a data function — can be vital.
Experts who understand data science and technology can help SMBs build a picture of their environment, deploy the right architecture and implement processes to support and leverage the analysis. Most often, analytics projects fail because leaders try to do too much, too soon. A partner can help SMBs maintain the agility and pacing that ultimately lead to success.
By adopting an agile approach to analytics, SMBs maintain flexibility for budgeting and IT architecture. They also give themselves a runway to build up to a prescriptive state — and that's a goal worth working toward.