Research Hub >

The Ways Retailers Can Embrace Today's Digital Reality
Article
Strategic Ways Retailers Can Embrace Today's Digital Reality
Get the latest insights on IT challenges and opportunities retailers are facing in 2018.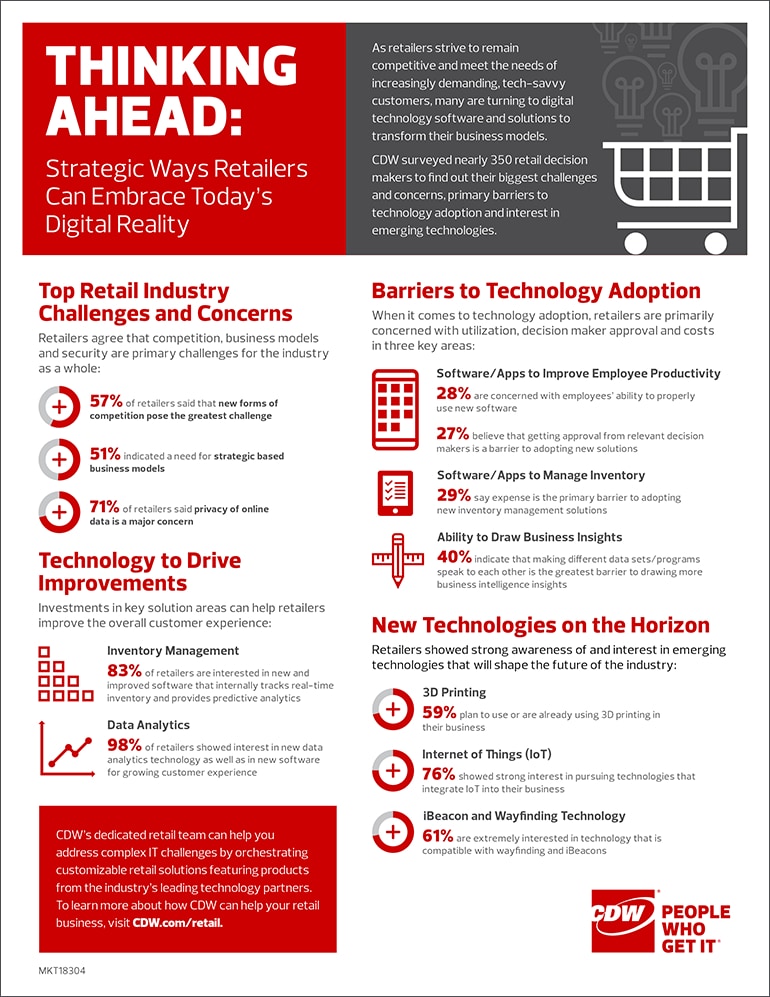 Technology has long been a fixture in retail store operations, but the pace of change and the depth of impact on the business has never been more important.
For many retailers, the promise of integrated systems, in-store interaction and omnichannel fulfillment can often be offset by the challenges they face in achieving these upgrades.
Learn what 350 retail decision makers listed as their biggest technology challenges/concerns as well as what emerging technologies they are watching. 
Find out how CDW can help retailers embrace digital transformation.
Mark Mohr, president of StudioNorth, explains how CDW helps his marketing agency better serve its customers through seamless technology solutions and a personal partnership with his account manager.
Think of your dedicated CDW account team as an extension of your own IT team. You can count on your account managers and technical solutions specialists to help you make the right IT decisions for your growing business.
How can IT asset management solutions help your business maintain security and compliance and lower IT spending?