Technology Planning: Managing Clinical Mobility and Collaboration
The process of building a comprehensive and integrated approach.

CDW Healthcare can help you define, build and update your clinical mobility and collaboration strategy. Our Clinical Mobility Workshop is a great way to lessen uncertainty, improve technology adoption and jump-start a positive user experience. Let us guide you on the right path with our proven, phased methodology. With CDW Healthcare as your trusted adviser, we'll help you implement the following framework and best practices to ensure your communication technology is up to task.
A Guide to Mapping Your Clinical Mobility and Collaboration Strategy
CDW Healthcare will help you capture the necessary requirements, specifications and anticipated benefits of your clinical mobility and collaboration program. We will:
Identify high-level project scope, goals and business drivers
Define and outline the desired clinical outcomes and value proposition
Secure executive buy-in, roles and responsibilities
Include key departments and stakeholders, including clinical and ancillary services
Conduct a thorough baseline discussion about top healthcare initiatives and events
Discuss how your clinical mobility and collaboration strategy will impact existing projects and programs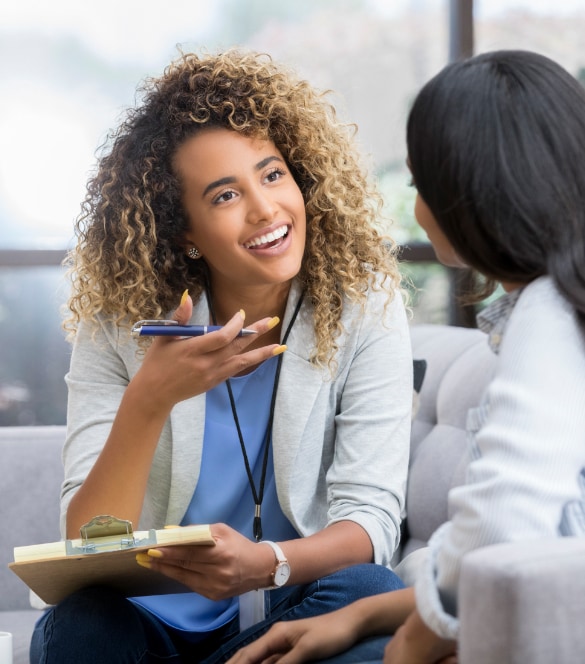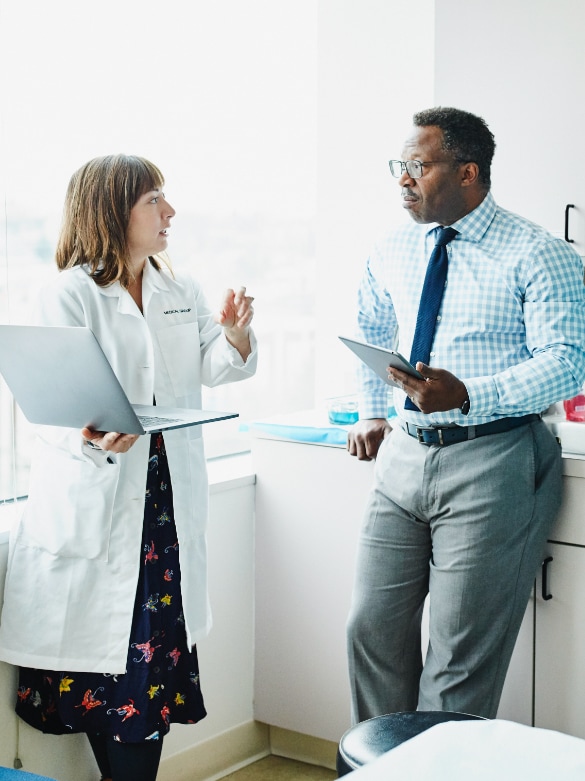 CDW will conduct a technology gap analysis to assess your technical baseline. Here, our experts will seek to understand your current IT landscape and clinical care initiatives, as well as identify open opportunities that warrant further exploration. We'll gauge the usage of:
Existing mobile devices, apps and Mobile Device Management (MDM)
Full capabilities of your EHR platform and compatible technologies
IT infrastructure and wireless network optimization for VoIP
Power, charging and docking stations
Integration between hardware, software, apps and EHR systems
Plans for emerging technology adoption (i.e., dynamic directories, role-based calling and messaging, active response systems, video and voice recognition, etc.)
Technology security procedures and policies
As you prepare to activate your plan, CDW Healthcare will schedule clinical focus groups. We'll identify the needs of specific care teams, their biggest challenges and why and how technology is part of their goals.
Focus groups should include:

Clinical — direct or support patient care team members

Ancillary teams — administrative support staff
"Day in the life" questions to assess typical workflow and communication and collaboration challenges
Deployment and adoption obstacles, including failed mobility initiatives
Which tools work, which don't and what causes the most frustration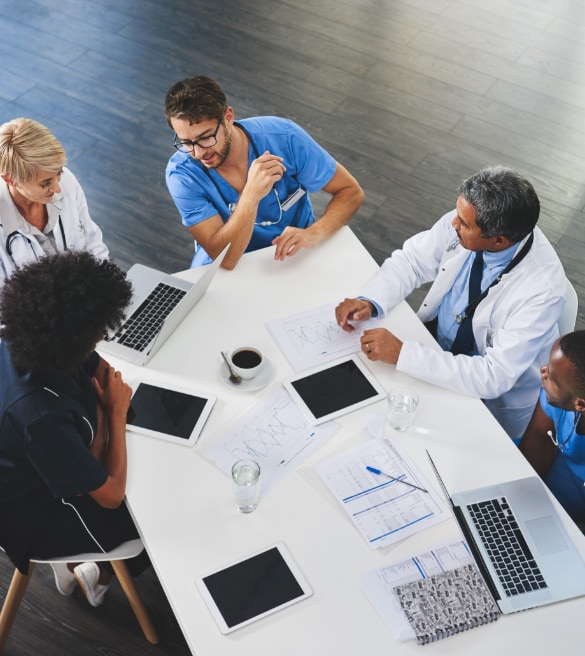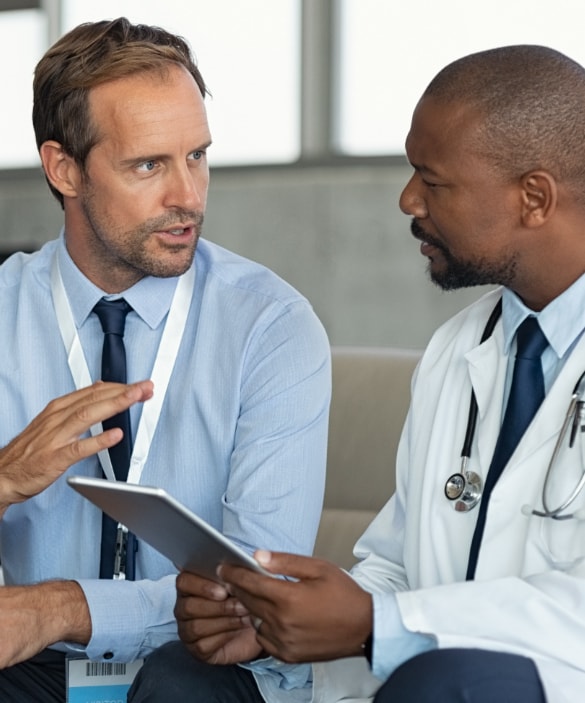 Based on the input collected in the previous phases, CDW Healthcare will prepare an actionable statement of understanding based on your clinician's targeted outcomes, current experiences and challenges. This will provide:
An assessment of technology gaps and opportunities based on your current state and end-user input
A recommended plan to fortify your clinical mobility and collaboration strategy
Specific solutions and services to enhance communication between caregiver to caregiver, patient to caregiver and machine to caregiver
An ROI analysis to envision the payback of an enhanced plan
Ways to better satisfy the objectives of the Quadruple Aim (improved clinical experience, improved patient experience, better outcomes, lower costs)
Next step: Contact CDW Healthcare to get started on your journey.
CDW Healthcare experts can support your mobility and communication strategy as an extension of your IT team.
CDW Healthcare can conduct an initial session that engages key stakeholders in identifying obstacles, opportunities and outcomes..
Discover how CDW Healthcare can help optimize your clinical mobility and collaboration strategy.
Contact your account team, or give us a call.
Discover how CDW Healthcare can help optimize your clinical mobility and collaboration strategy.
Contact your account manager, or give us a call.