About AVer

AVer is a leading provider of next-generation classroom solutions. It equips educators with collaborative products to empower students and sets the standard for quality.
---
---
AVer Charging Solutions
AVer provides charging solutions to manage devices for any classroom or learning environment. Safely support laptops, tablets and Chromebooks of any size.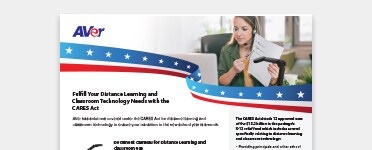 AVer CARES Act
Fulfill your distance learning and classroom technology with the CARES Act.