About Commvault
Commvault is a global leader in data management. Its Intelligent Data Services help your organization do amazing things with your data by transforming how you protect, store and use it.
---
Intelligent Data Services from Commvault
Commvault helps organizations proactively simplify and manage enterprise data to accelerate growth.
Metallic Backup as a Service
Metallic delivers award-winning protection for your SaaS applications, endpoints, on-prem and cloud environments. Keep your organization safe, compliant and rapidly recoverable from today's emerging data loss threats.
---
Commvault FedRamp
Commvault data protection is built to safeguard US agencies and private businesses handling federal data.
Commvault Backup & Recovery
Ensure data availability for all workloads across cloud and on-prem environments.
---
Commvault Disaster Recovery
Ensure business continuity and verifiable recoverability with replication, disaster recovery and compliance reporting solutions.
Commvault File Storage Optimization
Eliminate redundancy, lower costs and reduce risk for your data.
---
Commvault Data Governance
Define, find and manage your critical or sensitive data.
---
Commvault eDiscovery and Compliance
Enable faster responses to legal and compliance requests.
Commvault Distributed Storage
Provide a single, scalable, software-defined storage solution for all your workloads, wherever they live.
---
Commvault HyperScale X
Accelerate hybrid cloud adoption, scale out as needed and manage data workloads from a single intuitive platform.
---
Metallic Cloud Storage Service
Adopt integrated cloud storage for Commvault Backup and Recovery or HyperScale X to ease digital transformation, save costs, reduce risk and scale limitlessly.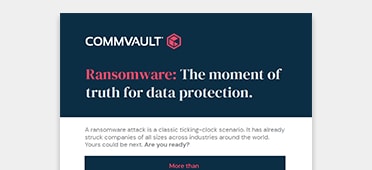 Data Protection For Ransomware
Form a complete ransomware strategy that reduces risk of attack and lessens the impact of successful attacks.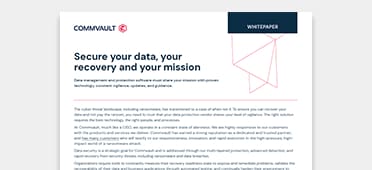 Secure Your Data Against Ransomware
Easily recover your data with trusted protection that guards your technology, people and processes.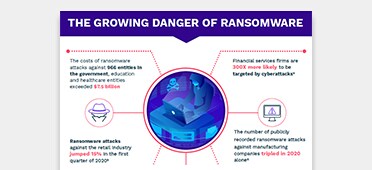 Commvault SaaS Data Protection
Prevent your organization from being the next ransomware victim with SaaS data protection.
---
---