About Dell EMC
Dell EMC helps organizations find the best way to modernize and automate their data center through converged infrastructure, servers, storage and data protection technologies.
---
Dell EMC All Flash SC Series Family
SC Series is optimized for economics, providing highly efficient, proven solutions for customers seeking affordable flash performance in mixed-workload environments.
---
Jump-Start Your IT Transformation with Dell EMC All-Flash
Dell EMC has the portfolio, expertise and market-proven offerings to address your All-Flash requirements and transform your infrastructure.
Modernizing Infrastructure with Hyper-Converged Systems
Dell EMC hyper-converged architectures a platform of choice when building out today's public and private cloud infrastructure as organizations look for fast deployment of IT, reduced time spent managing data center assets and easy scale out
---
3x More Time for Innovation
Modernize your data center with the one of the industry's most comprehensive converged infrastructure portfolio. Take your technology and your business to the next level, and keep it simple along the way.
Refresh Your Servers. Regain Your Edge.
Discover the benefits of a server refresh with Dell EMC PowerEdge 14th generation servers powered by Intel® Xeon® processors.
---
Digitally Delivering Business Transformation
See why the Modern CIOs are leveraging the PowerEdge server systems to bring about competitive advantage and drive business transformation.
Networking Solutions for the Future-Ready Enterprise
Our future-ready networking solutions help you improve network performance, lower networking costs and remain flexible to adopt new innovations. 
---
Optimize for Networking
Leverage the expertise of a Dell EMC professional who knows and understands the complexities of your multi-vendor network.
Fastest Time-to-Value
Today's most innovative organizations are enthusiastic adopters of hybrid cloud. Companies with significant workloads in hybrid cloud have been able to implement digital transformation initiatives faster and grow revenue up to 2x.
---
Know Your Cost, Control Your Path
With a hybrid cloud, you become the engine of digital transformation. Your ability to respond improves while your existing cost structure becomes transparent, consolidated and controlled — allowing you to re-allocate and re-invest resources and drive business forward.
The Business Value of Data Domain
See how Dell EMC's Data Domain can speed up your backups, reduce backup costs and ensure data recoverability.

 
Ready to Optimize Your Data Center with a Dell EMC Solution?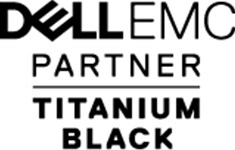 ---