About Dell EMC
Dell EMC enables organizations to modernize, automate and transform their data center using converged infrastructure, servers, storage and data protection technologies. This creates a trusted foundation for business to transform IT through a hybrid cloud, cloud-native applications and big data solutions. 
---
#GetModern in 90 Seconds
Is your storage infrastructure keeping up with business requirements or does it lack the agility to move your organization forward? Learn how Dell EMC can help move your current infrastructure to a Dell EMC Modern Infrastructure.
Dell EMC All-Flash SC Series Family
SC Series is optimized for economics by providing highly efficient, proven solutions for customers seeking affordable flash performance in mixed-workload environments.
---
Transform Your IT with Dell EMC All-Flash
Dell EMC has the portfolio, expertise and market-proven offerings to address your all-flash requirements and transform your infrastructure.
The Business Value of Data Domain
Dell EMC Data Domain systems reduce the amount of disk storage needed to retain and protect data by ratios of ten to thirty times greater.
---
Data Protection a Centerpiece of IT Transformation
By 2025 IDC predicts global data will grow ten times from 2016 levels. As companies rely more on data availability and accuracy, data protection has become critical to IT transformation success.
Business Critical Apps on VxRail
When Principled Technologies put Dell EMC VxRail and competitors' systems through a series of rigorous real-world tests, Dell EMC VxRail came out on top.
---
Accelerate IT Transformation with VxRail
Modernize your data center with the one of the industry's most comprehensive converged infrastructure portfolio. Take your technology and your business to the next level and keep it simple along the way.
PowerEdge 13G Goes End-Of-Life July 2018. Are You Ready?
Discover the benefits of a server refresh with Dell EMC PowerEdge 14th generation servers powered by Intel® Xeon® processors. Take advantage of our 13G options while you can or refresh to 14G now.
---
Eight Steps CIOs Must Take to Transform With Artificial Intelligence
Get the checklist to help CIOs drive business outcome and reduce risk across the enterprise. 
Networking Solutions for the Future-Ready Enterprise
Dell EMC's future-ready networking solutions help you improve network performance, lower networking costs and remain flexible to adopting new innovations.
---
Optimize for Networking
Leverage the expertise of a Dell EMC professional who knows and understands the complexities of your multi-vendor network.
Transform Your Business With Multicloud
Cloud is now a business platform involving and affecting people, processes and applications. For IT organizations cloud brings dramatic impacts in three major areas: security, cloud-native applications and core business applications.
---
Know Your Cost, Control Your Path
With a hybrid cloud you become the engine of digital transformation. Your ability to respond improves while your existing cost structure becomes transparent, consolidated and controlled — allowing you to re-allocate and re-invest resources and drive business forward.
Best In Class Future-Proof Storage Loyalty Program
See how Dell EMC storage offers unbeatable value with a modern, feature rich product portfolio.

 
Ready to Optimize Your Data Center with a Dell EMC Solution?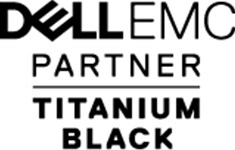 ---