About Dell EMC
Dell EMC enables organizations to modernize, automate and transform their data center using converged infrastructure, servers, storage and data protection technologies. This creates a trusted foundation for business to transform IT through a hybrid cloud, cloud-native applications and big data solutions. 
---



Dell Technologies/World 2019
Discover a vision for the future to innovate faster and change the game for your business. Connect with CDW at the Dell Technologies/World Conference in Las Vegas, April 29 - May 2.
Dell EMC PowerMax
PowerMax changes the game for data storage by delivering performance through a combination of powerful architecture, simple operation and trusted innovation.
---
Transform Your IT with Dell EMC All-Flash
Dell EMC has the portfolio, expertise and market-proven offerings to address your all-flash requirements and transform your infrastructure.
Protecting Virtualization Environments in Five Steps
Dell EMC VxRail Appliance delivers a secure infrastructure resilient from the ground up that protects the platform through the stack of hypervisor, VMs, OS and applications.
---
Accelerate IT Transformation with VxRail
Modernize your data center with the one of the industry's most comprehensive converged infrastructure portfolio. Take your technology and your business to the next level and keep it simple along the way.
Servers Built for Most Demanding Workloads
Maximize performance across the widest range of applications with highly scalable architectures and flexible internal storage. Automate the entire server lifecycle from deployment to retirement with embedded intelligence that dramatically increases your productivity.

---
Modernize IT: The Key to Unlocking Data Capital
Dell EMC PowerEdge servers automate and modernize your infrastructure to improve workload performance, reduce costs and free your staff for higher business priorities. 
Dell EMC Integrated Data Protection Appliance DP4400

Get powerful data protection for midsize organizations and remote and branch offices of larger enterprises. IDPA DP4400 is a converged appliance that combines backup, replication, deduplication, search and analytics as well as long-term retention to the cloud.
---
Data Protection a Centerpiece of IT Transformation
By 2025 IDC predicts global data will grow ten times from 2016 levels. As companies rely more on data availability and accuracy, data protection has become critical to IT transformation success.
Networking Solutions for the Future-Ready Enterprise
Dell EMC's future-ready networking solutions help you improve network performance, lower networking costs and remain flexible to adopting new innovations.
---
A Multi-Cloud Framework for Collaborative Care
Healthcare organizations need to develop a modern infrastructure strategy that allows for deploying private and public clouds to store, manage and protect data.
Best In Class Future-Proof Storage Loyalty Program
See how Dell EMC storage offers unbeatable value with a modern, feature rich product portfolio.

 
Ready to Optimize Your Data Center with a Dell EMC Solution?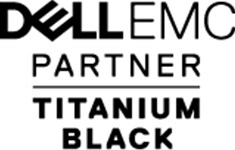 ---