About Hitachi Vantara 
Hitachi Vantara solves digital challenges by guiding you from what's now to what's next. Learn how unmatched industrial and digital capabilities can benefit both business and society. Accelerate your IT delivery with proven, powerful, predictable storage infrastructure.
Proven, Powerful and Predictable Midrange Storage
Accelerate your IT delivery with predictable pricing, powerful management and proven storage infrastructure.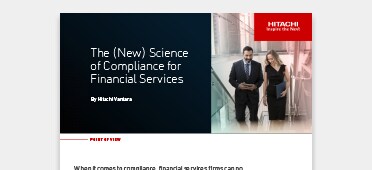 The New Science of Compliance
Turn compliance into true data insight and competitive advantage.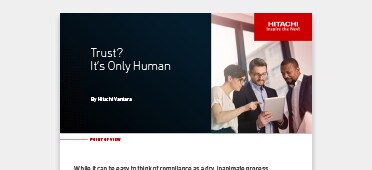 Trust? It's Only Human
The success of your compliance solutions should be based on a sense of organization-wide trust.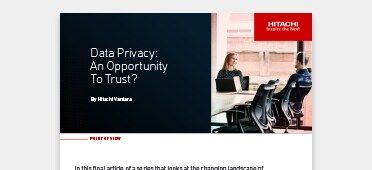 Hitachi Data Privacy Solutions
When it comes to creating a cohesive, modern data privacy strategy, trust plays a key factor.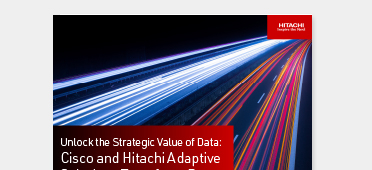 Cisco and Hitachi
Learn how Cisco and Hitachi adaptive solutions unlock the strategic value of your data, in order to transform your data center for the future.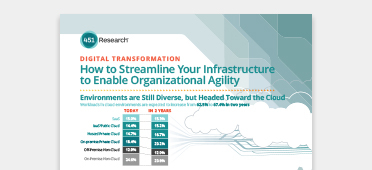 Achieve Organizational Agility
451 Research outlines why organizations must transform to remain competitive and why big data and analytics are key areas of future growth.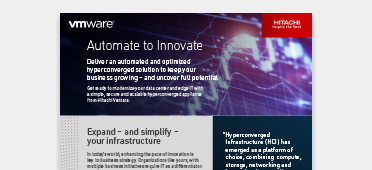 Automate to Innovate
Get ready to modernize your data center and edge IT with a simple, secure and scalable hyperconverged appliance from Hitachi Vantara and VMware.
---

---