HP Managed Print Services & CDW
Business demands more productivity in less time, all the time. A productive workforce needs adaptable, versatile and connected printers with robust security. HP Managed MFPs and CDW make that happen.
Workers accustomed to a world of smart devices and one-touch connectivity won't—and can't—settle for yesterday's printing technology.​ HP Managed Printers deliver exceptional print quality, while also serving as a solid line of defense against hackers and network intrusion.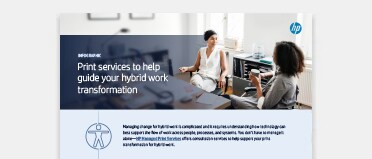 Managing change for hybrid work is complicated and it requires understanding how technology can best support the flow of work across people, processes, and systems. CDW/HP Managed Print Services (MPS) offers consultation services to help support your print transformation for hybrid work.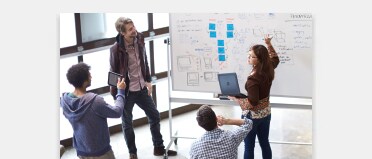 HP Managed Print Services
Discover how CDWHP Managed Print Services (MPS) works collaboratively with you to drive process efficiencies in document capture and digitization.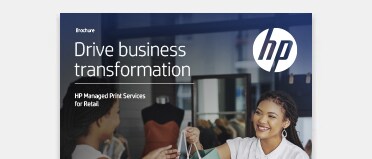 MPS Retail Transformation
As business transforms, CDW/HP Managed Print Services (MPS) is your trusted global partner. Let CDW & HP help you grow with the cloud, provide adaptive workplace solutions, and unlock return on innovation. 
HP Secure Managed Print Services
HP provides technologies and services that reduce the burden on IT while improving security across your print environment. HP print security offers real-time threat detection, automated monitoring and built-in software validation.* ​
Choose HP Secure Managed Print Services (MPS) so you can focus on your core business. You can count on HP MPS to secure and manage your fleet, maintain printer security compliance and keep everything up-to-date.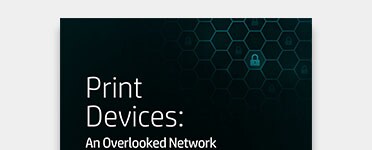 An Overlooked Network Security Risk
Print devices are easy targets for cyber criminals.​ Learn why and how organizations can help reduce their risk.
Cybersecurity Risk is Everywhere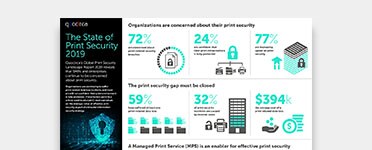 The State of Print Security 2020
Quocirca' Global Print Security Landscape Report 2019 reveals the SMBs and enterprises continue to be concerned about print security.
Hardware Support Onsite Service provides high-quality remote assistance and onsite support for your Covered Product, helping you to improve product uptime.
You have the flexibility to choose between multiple service level options featuring several onsite response or call-to-repair time and coverage window combinations in various durations to address your specific service needs.
CDW Printer Supplies Program
The CDW Printer Supplies Program (PSP) offers free ground shipping and deep discounts on ink and toner from HP — there's no contracts to sign, costs to join, commitments to stay or renewals to worry about. Additionally, the PSP can even provide you with complimentary toner fulfillment services and no-cost tools to help you monitor your fleet. 
Automatic Toner Delivery (ATD)
Get an automatic shipment of toner upon low toner conditions and custom toner routing labels.
Enjoy not having to deal with contracts, commitments, renewals, fees or penalties.    
Prompted Toner Ordering (PTO)
Receive a custom notification of low toner conditions, a custom toner ordering portal and free ground shipping.
Get HP Managed Print Services with free ground shipping, plus deep discounts on printer toner and ink.
Ready to get started? Contact the CDW Print Solutions Team.
Get HP Managed Print Services. There's no contracts to sign, costs to join, commitments to stay or renewals. Contact us to get started.
*HP's most advanced embedded security features are available on HP Enterprise and HP Managed devices with HP FutureSmart firmware 4.5 or above.  Claim based on HP review of 2019 published features of competitive in-class printers.  Only HP offers a combination of security features to automatically detect, stop, and recover from attacks with a self-healing reboot, in alignment with NIST SP 800-193 guidelines for device cyber resiliency.  For a list of compatible products, visit: hp.com/go/PrintersThatProtect.  For more information, visit: hp.com/go/PrinterSecurityClaims.