Infrastructure Challenges Need Agile Solutions
This paper explores how Intel® technologies can help organizations solve critical business challenges with cloud infrastructure.
Boost Memory, Lower TCO in Your Data Center
Increased VM density, enabled by Intel® Optane™ persistent memory and related innovative technologies from Intel and VMware, allows IT organizations to increase resource utilization.
HCI: A Critical Component for the Modern Enterprise
Learn how hyperconverged infrastructure energizes performance, scalability and flexibility.  
---
Infrastructure Innovation for Data-Centric Workloads
Because data-centric workloads heavily strain every resource across the infrastructure, Intel designed innovations across the entire platform to accelerate and get more out of data-centric workloads.
Intel® Optane™ Technology: Memory or Storage? Both.
Not NAND-based and not DRAM: this industry disrupting technology takes the best of both to establish new tiers in the memory/storage hierarchy.
---
Speed Server Response Times
Intel® Optane™ DC SSDs with Intel® Memory Drive Technology can reduce bottlenecks and boost Microsoft SQL Server response times, enabling better performance from the company's current investment.
Building a Multi-Cloud-Ready Enterprise Network
Learn about Intel's network transformation journey which has resulted in cost and operational benefits related to scalability, support for multi-cloud, automation, and information security.
---
Intel® Ethernet Network Adapters Selection Guide
This guide makes it easy to compare features and specifications for help choosing the right adapters, optics, and cables for your network.
Next-Gen Hybrid Cloud Data Analytics Solution
Imagine if you could quickly operationalize analytics and AI on a hybrid cloud solution that is also optimized to run traditional enterprise workloads.
---
Big Memory Solves Data Challenges
Boost performance and scalability with 2nd Gen Intel® Xeon® Scalable processors and Intel® Optane™ Persistent Memory for Microsoft SQL Server.
Lower TCO by Expanding Memory
Extract actionable insights from your data with Intel® Optane™ DC persistent memory, powered by 2nd Gen Intel® Xeon® Scalable processors. 
Checklist for Multi-Cloud Success
As working patterns and economic realities transform, IT leaders need to move quickly and confidently in their decisions. This checklist can help.
Network of Business Runs on Intel
A common platform built on Intel® architecture delivers consistency, security and scalability for a modernized, "cloud-optimized" network.
---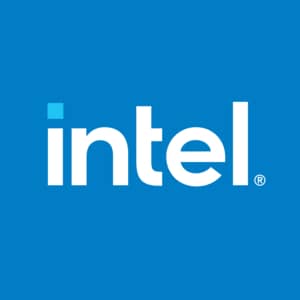 ---