Top Benefits of Intel Technology in the Cloud
Consistent, predictable performance and a broad, optimized software ecosystem, outstanding performance-per-dollar and wide availability across multiple cloud service providers are compelling reasons to use Intel® technology for your cloud workloads.

Affordably Accomodate the Next Data Demands
As the volume of data continues to rise exponentially, the world's cloud infrastructures must either adapt or be overwhelmed. Intel Optane persistent memory and SSDs provide an affordable, reliable solution for enabling data centers and cloud applications with the capacity and performance needed to accommodate the coming generation of data demands.
Performance Made Flexible
Introducing 3rd Gen Intel® Xeon® Scalable processors, a balanced architecture with built-in acceleration and advanced security capabilities, designed through decades of innovation for the most in-demand workload requirements. 
---
Answers to Frequently Asked Questions
Find out what's new with 3rd Gen Intel® Xeon® Scalable processor-based servers by reading these answers to commonly asked questions.
A Powerful Foundation for Large-Memory Computing
With 3rd Gen Intel® Xeon® Scalable processors and Intel® Optane™ Persistent Memory 200 series, workloads can optimize performance and cost by creating a two-tier hierarchy in memory and storage.
---
Bringing Record-Breaking Performance
StarWind is a long-term user of Intel® technology in its solutions and is proactive in evaluating new use cases on an ongoing basis. Learn how they used Intel® Optane™ SSDs to enhance cache performance in a hyperconverged infrastructure solution.
Considerations for Choosing Network Speed
Today, there are many options for network speed. The network upgrade process usually involves understanding current and future business needs, the complexity of the upgrade and available budget. This guide covers the more common Ethernet network upgrade paths.
---
Introducing the Intel® Ethernet 800 Series
Intel's evolving Ethernet product portfolio consistently delivers a reliable experience and proven interoperability. Whether migrating from 1 to 10GBASE-T or from 1 to 100Gbps, Intel Ethernet Products and technologies help move data faster.
Contactless Solution Improves User Experience
Contactless solutions are the next natural transition to improve user experience in the new normal. Powered by Intel® processors, Outdu's video and audio analytics solution transforms self-help kiosks and touch-screen displays into contactless devices.
---
What's Driving On-Premises Infastructure Change?
How can organizations minimize risk while modernizing IT to support compute-intensive, data-centric applications? Is long-term value more important than short-term savings when changing IT infrastructure? ESG recently performed research to identify what matters to IT as on-premises infrastructures evolve.
It's a Storage Media Revolution
The next-generation Intel® Optane™ SSD P5800X/P5801X provides the performance needed to support your most data-intensive workloads.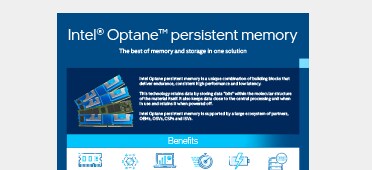 The Best of Memory and Storage
Intel Optane persistent memory is a unique combination that delivers endurance, consistent high performance and low latency.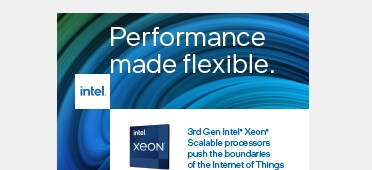 Meet Present and Future AI Needs
Take your IoT technology further - 3rd Gen Intel® Xeon® Scalable processors push the boundaries of the Internet of Things.
---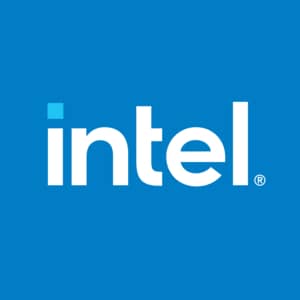 ---