Together, Jamf and CDW provide complete solutions for Apple device management, user identity and security

With over 20 years of experience, Jamf offers management and security solution at scale that remotely connects, manages and protects Apple users and devices. Jamf's customers take advantage of same-day Apple OS support for every macOS, iOS, iPadOS and tvOS release. Plus, users get hundreds of robust integrations with tech solutions, industry-specific apps and workflows to meet their unique needs.

Manage and Secure Apple at Work with Jamf
Industry Leaders Trust Jamf to Stay Secure
Jamf is trusted by 71,000+ businesses, schools and hospitals, managing and securing over 30 million devices to maximize their tech initiatives. With Jamf, you can manage all of your Apple devices and secure them to stay protected against security threats. Security for mobile devices is now expanded to ensure the same solution is available to Android.

Industry leaders across the globe choose Jamf because it is the only solution to deliver device management, user identity and endpoint protection all in one.
Manage Devices with Jamf Pro and Jamf School
Got an Apple device? Jamf has a management solution for you. Both Jamf Pro and Jamf School make it simple for your IT team to manage devices and data security while empowering your organization to do great things with tech. 
As the demand for Apple devices grows, organizations need to offer users secure access to the resources they need. Jamf Pro empowers IT with a management solution that delivers the functionality required in today's modern work environment, and provides the peace of mind that devices and data are protected at all times. 
If your enviroment calls for enterprise level features and functionality, Jamf Pro is the answer.
Maximize the impact of Apple technology in the classroom and deliver a personalized learning experiences with Jamf School. Whether you're offering a 1-to-1 iPad initiative, shared-device model or searching for an alternative to paper assessments, Jamf helps schools engage with students in new ways and deliver an active learning environment with iPad, Mac and Apple TV.
Jamf School empowers educators to manage devices from the classroom. Teacher, Parent and Student apps are included in this solution.
Secure Devices with Jamf Protect and Jamf Connect
Keep your devices, connections and data protected from cyber threats while maintaining user privacy. Jamf delivers true, purpose-built Zero Trust Network Access (ZTNA), so security controls extend far beyond the office's network perimeter. Jamf connects users with their applications and protects devices with mobile threat detection and zero-day phishing prevention, as well as covering endpoint compliance and antivirus needs.
Users can easily authenticate their Mac, mobile devices and gain access to resources through a seamless experience with a single set of cloud-based identity credentials. Keep your users productive with one identity and password to acces everything they need. Plus, Jamf can replace legacy enterprise VPNs and conditional access workflows, so you can scale for your business's unique needs.
To keep users and their data protected, Jamf Protect allows you to implement solutions without interference for your organizations users. Whether in a business or educational setting, you'll gain insights into what content is accessed on company devices and how much mobile data is being used, so you can enforce data policies and block access to unwanted content.
Jamf Protect is purpose-built for Apple but offers the same protection to mobile devices running Android or Windows.
Jamf Safe Internet is a purpose-built content filtering and network threat protections olution helping schools deliver a safe and robust online experience for all students— all via a seamless deployment that prioritizes privacy.
Gain Content Filtering Optimized for Education
Jamf Safe Internet gives admins the ability to create and customize the content filter result to fit their school's needs without invading users' privacy. These tools include: 
Content Control which allows admin to choose from a wide set of block categories to preent harmful, inappropriate or illegal content.
Google SafeSearch to hide explicit content from Google search results. 
YouTube Restricted Mode to hide mature content from YouTube search results and embedded YouTube videos. It also prevents users from viewing video comments.
View the Jamf Safe Internet Overview (PDF)
Make Deployment and Monitoring Effortless
Jamf Safe Internet offers seamless integration with Jamf School, making deployment and ongoing syncing simple and intuitive. Plus, Jamf Safe Internet gives your IT team increased visibility with device usage statistics through Jamf School, so you can adjust and tune your proactive measures.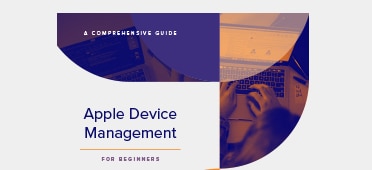 Apple Device Management for Beginners
Mobile Device Management (MDM) continues to grow across all industries. Companies need a solution tailored to their ecosystem and Jamf can offer an Apple-specific solution.
5 Ways to Facilitate Remote Learning
Getting a holistic view of your tech resources is a challenge. Learn how to manage your employee's tech needs across a variety of ecosystems and device types.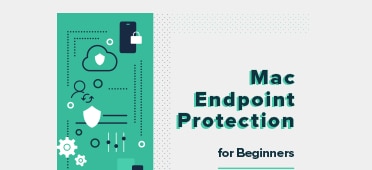 Deliver Telehealth in Healthcare
To stay protected and keep in compliance, your team needs great tools. Learn how Mac and JAMF stack up for keeping your business secure.
Call
800.800.4239

to build out your Apple device management and security solution with Jamf.