Complete your project with solutions from C2G, Chief, Da-Lite, Middle Atlantic, Vaddio and ServerTech/Raritan.

Shop Legrand Products and Solutions
Legrand, a global specialist in electrical and digital infrastructures, offers connectivity solutions and A/V solutions to power everything from your desktop to the data center.
C2G manufactures a wide selection of home theater, office and data center cables including Cat6, HDMI, USB and fiber optics.
Chief, Da-Lite and Vaddio A/V solutions give you the technology you need to complete your custom collaboration space.
Raritan data center power products include rack power distribution units (rack PDUs), inline meters, transfer switches and branch circuit monitoring systems.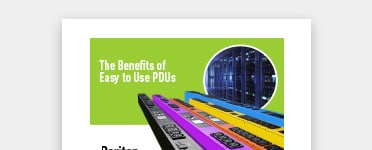 The Benefits of Easy to Use PDUs
PDUs reduce the risk of human error and decrease deployment time, resulting in cost savings for your business.