About Logitech
Logitech designs solutions that enrich digital experiences. In education, equipping students, teachers and staff with Logitech tools fosters collaboration and engagement. Logitech tools can enable more creativity, and drive learning accessibility and outcomes.
---
Discover Logitech for Education
---
iPad Solutions
Give students the power to type, create and navigate while protecting their iPad devices at every step.
---
Chromebook Solutions
Take student experiences to the next level with solutions built and certified to work seamlessly with Chromebooks. 
---
Windows Solutions
From shared PCs at school to personal laptops, attaching Logitech solutions drives student and teacher productivity and performance.
---
Classroom & School Solutions
The right classroom solutions remove roadblocks and allow students to collaborate without distraction, all while nourishing the educational experience.
---
Esports Solutions
Play at your peak with high-performance gaming equipment from Logitech G.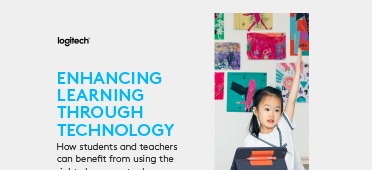 Enhancing Learning through Technology

The strategic use of tech in learning unlocks barriers, simplifies education and creates opportunities. Learn how to open new doors for students and educators.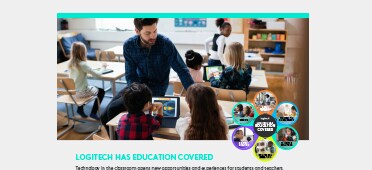 Elevate Teaching and Learning Experiences with Logitech
Logitech solutions elevate student performance across Apple, Google and Windows devices—offering tools designed for education environments and exciting extracurriculars like esports and content creation.
Gearing Up for K-12 Assessments

Get a better understanding of how technology can support existing ways to assess learning and set students up for assessment success.