About Micron 
Micron Technology serves the global memory and storage market with two distinct and complementary brands: Micron® for enterprise, cloud, and data center applications, and Crucial® for home, office and gaming systems.
---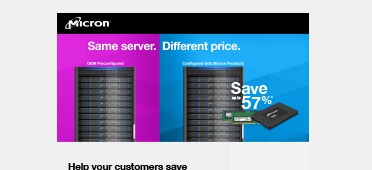 Boost Performance, Not Budgets
Reduce the cost of new last-gen servers by purchasing a server with a minimum configuration and adding proven Micron DDR4 Server DRAM & Micron SSDs.

Next-Level Storage Solutions for Today and Tomorrow
Optimize next-generation data centers, enterprises and consumers with a broad storage portfolio that's built to support your diverse workloads.
Cloud SSD & Server DRAM Solutions
Unlock the world's most cutting-edge applications with Micron products, including artificial intelligence, deep learning and data analytics.
Client SSD & PC DRAM Solutions
Crucial® memory and storage products are compatible with more than 175,000 computer systems.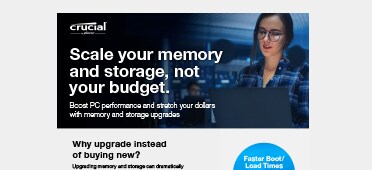 Scale your memory and storage, not your budget.
Boost PC performance and stretch your dollars with memory and storage upgrades.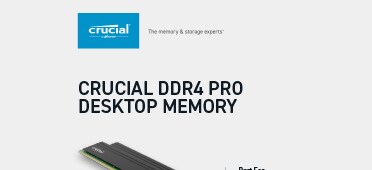 Break through productivity limitations with Crucial DDR4 Pro.
Transform workforce PC performance with memory designed to reduce lag, optimize multitasking, and run applications faster.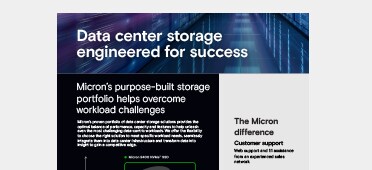 Purpose-built Storage for More Innovation
Need SSDs optimized for today's high-performance, data-intensive workloads? Let Micron storage solutions help you scale, simplify, accelerate, store and stream today's challenging applications.