Enterprise file storage simplified in the cloud. Huge savings. Easy scale. Fast recovery.
Nasuni Cloud File Storage
A SaaS platform that combines file and object storage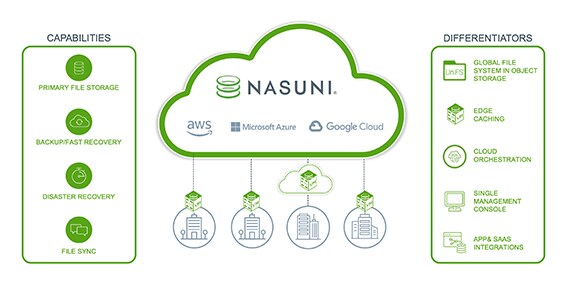 Enterprise File Storage Simplified for the Cloud
Nasuni replaces your on-premises file server, Network Attached Storage (NAS), backup and disaster recovery (DR) infrastructure with a cloud-native SaaS solution that saves money, scales infinitely and is simple to manage. 
Rapid Ransomware Recovery
By the time an attack is detected, your organization's files will already have been encrypted by the malicious code and will need to be recovered. Nasuni provides protection with the ability to quickly recover lost files.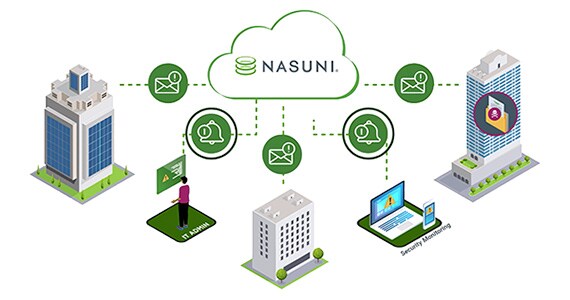 Detect the Latest Ransomware Threats
The Nasuni Ransomware Protection add-on service delivers in-line detection of live ransomware attacks while filtering out false positives and staying up-to-date on the latest emerging variants. E-mails and notifications keep you on high alert with comprehensive logging of all malicious file activity so you can quickly scope and quarantine the threat to prevent further damage.
Meet the Challenges of Hybrid and Remote Work Environments
Organizations are looking to build a competitive and productive environment for their distributed workforce and face the challenge of providing access to file data in a secure and efficient manner. Nasuni Access Anywhere add-on service strategically addresses the security and performance needs and delivers seamless file access for your remote and hybrid users along with productivity tools that let them manage files from anywhere across the globe.
Call
800.800.4239

to contact us about Nasuni storage solutions now.
Call
800.800.4239

to contact us about Nasuni storage solutions now.