Storage solutions and cloud capabilities that deliver performance and scalability

Explore NetApp Products and Solutions
In a world full of generalists, NetApp is a specialist. As a cloud-led, data-centric software company, NetApp can help build your unique data fabric, simplify and connect your cloud and securely deliver the right data, services and applications to the right people — anytime, anywhere.
Our industry-specific data storage solutions, enhanced by strategic partnerships, address critical business challenges.
Easier, faster and more reliable access to government services with a people-centric approach
Streamlining and speeding access to critical clinical data to help deliver better patient outcomes.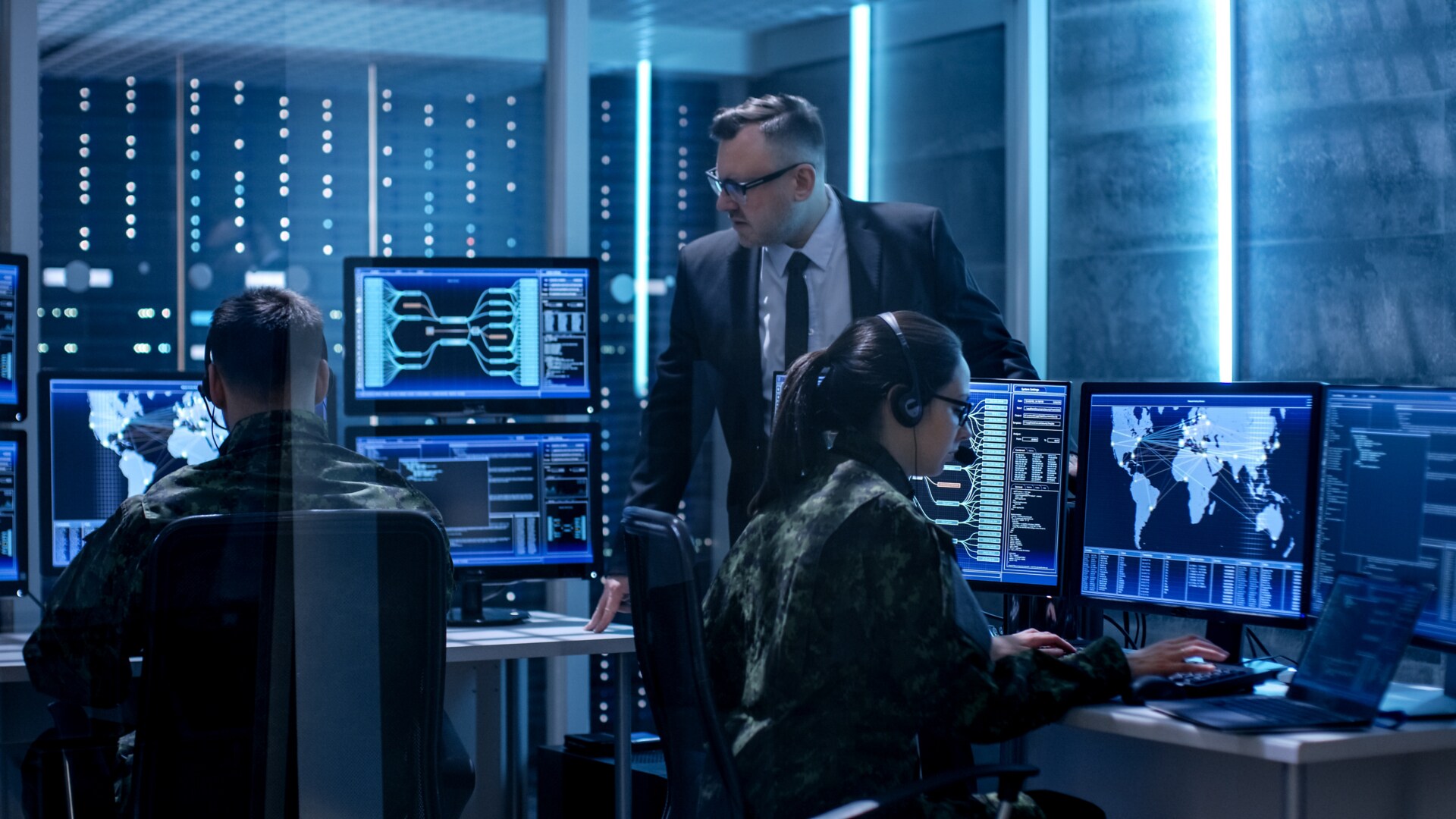 We simplify and accelerate your cloud transformation by delivering unmatched control, protection and efficiency for your data workloads and applications running in the cloud.
Take advantage of enterprise-grade storage wherever your apps reside — on-premises, hybrid cloud or multi-cloud.
Monitor, optimize and secure your cloud resources. Control performance and utilization of cloud workloads.
Focus on your workloads, not your infrastructure. Reduce costs and create a cloud portfolio that matches your commitment needs.
When it comes to modernizing and simplifying your storage environment, NetApp is a proven leader. From simple, smart, trusted storage for shared NAS and SAN environments to arrays built for dedicated, high-bandwidth applications like data analytics and disk-based backup, we work with you to design the perfect solution.
NetApp AFF A-Series arrays supply leading-edge, enterprise-class, scale-out all-flash storage with the industry's most advanced data management.
Entry-level NetApp storage systems deliver all the benefits of flash storage at an affordable price point.
From backup and recovery to content collaboration, NetApp FAS storage arrays are built to get things done.
Make sure that your data is always on, always available and easily consumed. NetApp offers proven capabilities to help you build and manage your data fabric.
ONTAP 9 Data Management Software
With NetApp ONTAP® 9, seamlessly manage your data as it flows to and from wherever you need it most.
NetApp is relentlessly focused on helping you get more out of the cloud than you ever thought possible.
Four Best Practices for Hybrid Cloud Success
Strike a balance between innovation and performance, flexibly manage workloads with a targeted multi-cloud approach, tame IT complexity with AIOps and stay flexible to maximize agility in uncertain times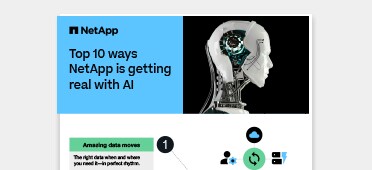 10 Ways NetApp is Getting Real with AI
NetApp AI solutions remove bottlenecks at the edge, core and the cloud to enable more efficient data collection.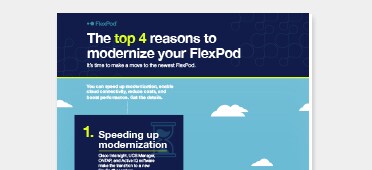 A next-generation FlexPod® infrastructure solution from Cisco and NetApp brings a new level of observability and automation that can help propel your journey to hybrid cloud.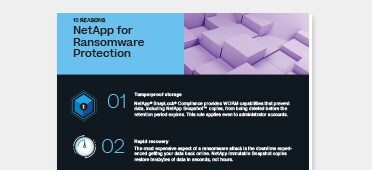 NetApp for Ransomware Protection
Automatically protect against ransomware with proven technologies from NetApp. Learn 10 reasons why Netapp is the choice for ransomware protection.