A partnership providing high-performance switching, wireless and security solutions designed for your business

NETGEAR Business has successfully enabled more than 50 million businesses worldwide for the past 25 years. NETGEAR stands behind its sales partners and its customers through its community and support systems.  
The Wi-Fi 6 Difference — Increase speed, coverage and capacity for today's Wi-Fi demand with NETGEAR wireless access points and mesh systems.
NETGEAR's ProAV solutions are engineered specifically for AV over IP with ease of use, reliability and cost savings that benefit all networked AV solutions.
NETGEAR's advanced range of reliable, affordable switch solutions are easy to install and maintain.
Monitor your Insight Managed wireless access points from anywhere with the NETGEAR Insight app or Insight Cloud Portal.
The NETGEAR Insight WAX630 provides enterprise-grade Wi-Fi network security and is ideal in high-density device environments such as schools, hotels, restaurants and conference centers.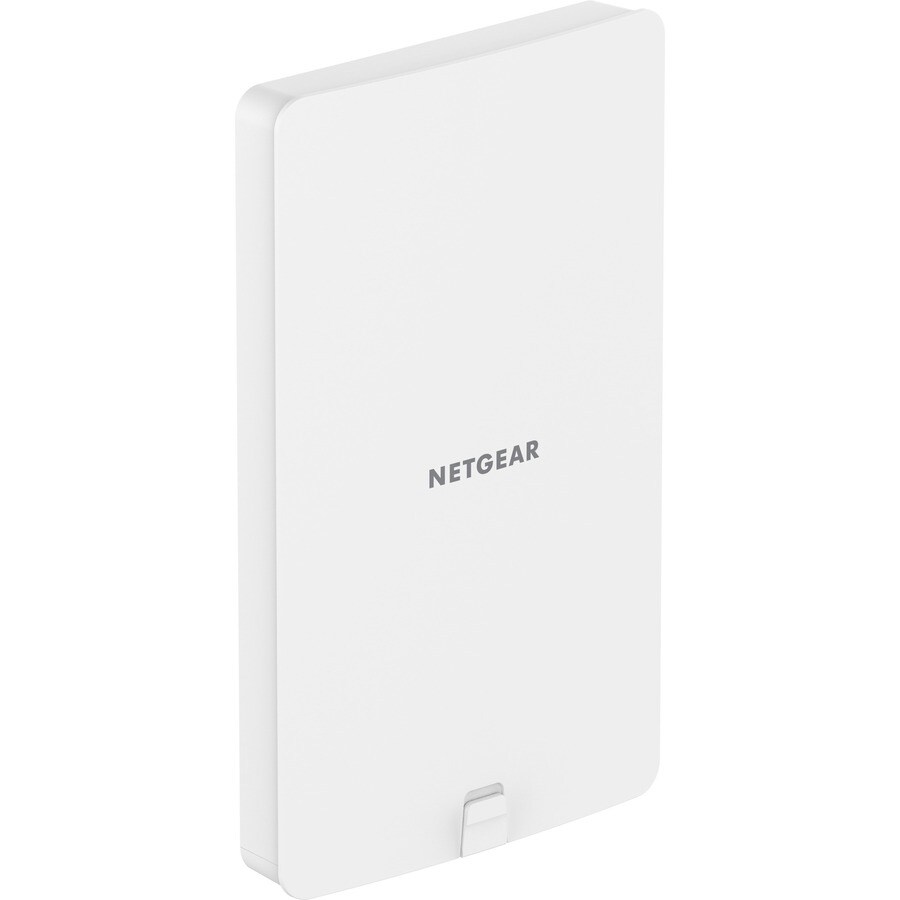 The NETGEAR Insight WAX610Y is compatible with previous generation Insight Managed Wi-Fi 5 AC Access Points and devices.
NETGEAR delivers networking systems with the speed, range and performance you need at home.
Connect to super-fast, secure Wi-Fi anywhere you are.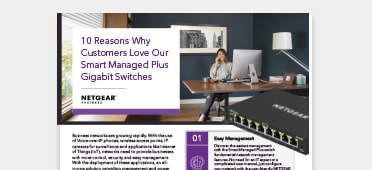 Smart Managed Plus Gigabit Switches
Read the top ten reasons why customers love NETGEAR Smart Managed Plus Gigabit switches.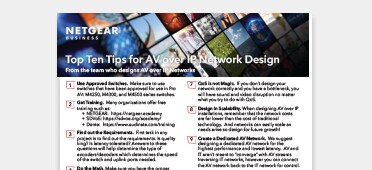 AV over IP Network Design
Review NETGEAR's top ten tips on how to improve your AV over IP network design.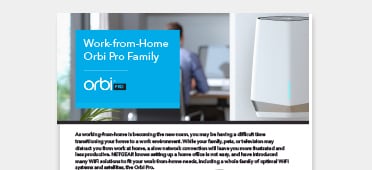 Work-from-Home Orbi Pro Family
Upgrade your home Wi-Fi network to improve Wi-Fi Speed, coverage, security and ease of installation with Orbi Pro.