About Nutanix
Nutanix integrates compute, storage, virtualization and networking to run nearly any application with the agility and simplicity of the public cloud and the security and control you expect from a private cloud. 
---
Reliable
Consistently great user-experience scaling from hundreds to thousands of end users plus 1-click infrastructure upgrades.
---
Agile
Increase operations velocity, reduce deployment time by 61% and spend 2/3rds less time on management.
---
Create or Scale Your End User Computing Environment
Scale Citrix or VMware VDI environments rapidly or deploy virtual desktops in the cloud with DaaS.
Built-in virtualization
Reduce your licensing costs with server, networking and storage with built-in virtualization.
---
Software-defined file, block and object storage
No separate SAN/NAS needed — eliminate standalone storage costs while lowering virtualization costs by up to 80%.
---
Install with one click
Deploy out-of-the-box in 60 minutes or fewer on your choice of servers, including Dell EMC, Lenovo and IBM.

Nutanix Clusters on AWS
Nutanix designed its software for customers running their workloads on cloud computing providers like Amazon Web Services (AWS) to have the same experience they're used to with on-premises Nutanix clusters.

Nutanix Clusters: A True Hybrid and Multicloud Solution
Dramatically reduce the operational complexity of migrating, extending or bursting your applications and data between clouds. 
Flexible scalability
Scale up or out non-disruptively with one click.
---
Automate tasks and processes
Free yourself from the break/fix cycle with machine learning based remediation.
---
Optimize data management tools
Manage massive data more effectively with deep analytics and anomaly detection.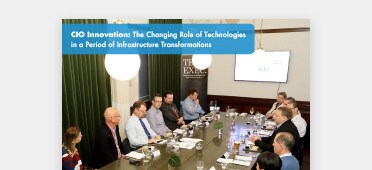 CIO Innovation: The Changing Role of Technologies
Explore insights from 14 leading IT leaders and executives around this evolution.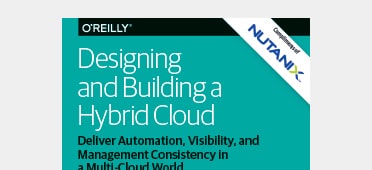 Designing and Building a Hybrid Cloud
Learn how to deliver automation, visibility, and management consistency in a multi-cloud world.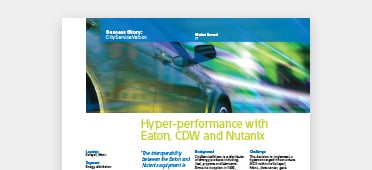 Hyper-Performance with CDW and Nutanix
Read how CityServiceValcon leveraged the relationship between CDW and Nutanix to implement HCI.
---

---