About Palo Alto Networks
Palo Alto Networks, a global cybersecurity leader, delivers innovation and enables secure digital transformation. Palo Alto Networks' mission is to be the cybersecurity partner of choice, protecting your digital way of life for today and tomorrow.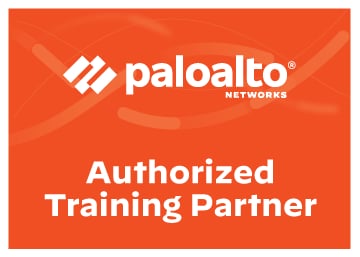 CDW is an Authorized Training Partner for Palo Alto Networks
Equip IT professionals with the knowledge to optimize and ensure the success of your Palo Alto Networks technology investments. CDW offers live, instructor-led training on leading Palo Alto Networks firewall, SOAR, SASE and XDR technologies, with convenient delivery options including in-person and online classes. 
Check out the training page to see all upcoming courses, schedule private sessions or redeem your Palo Alto Networks Training Credits.
Secure the Distributed Enterprise
Proactively defend against threats and simplify security for thousands of branch offices with the PA-400 firewall series.
---
Find the Next-Gen Firewall to Meet Your Needs
Palo Alto Networks' next-gen firewalls help you achieve true, complete visibility everywhere and precise policy control.
---
Palo Alto Networks' Virtual Firewalls
The VM-Series of next-gen firewalls are scalable and can seamlessly deploy to any virtual or cloud environment.
Prisma Access Delivers ROI
In a recent spotlight report, Forrester TEI found that Prsima Access provides a return on investment of up to 247 percent.
---
10 Tenets of an Effective SASE Solution
Deliver a secure access service edge (SASE) that provides globally distributed networking and security to all your users and applications.
Cloud Security Posture Management Tools
Learn what to look for in a cloud security posture management (CSPM) to take advantage of a multicloud architecture without compromising security.
---
The State of Cloud Native Security in 2022
Gain key insights into the current landscape of security and DevOps, and how organizations are approaching cloud adoption and the cloud native ecosystem.
---
The Total Economic Impact of Prisma Cloud
Learn about the financial impact Prisma Cloud can have on your organization once deployed, in this latest report from Forrester.
2021 Unit 42 Ransomware Threat Report
Palo Alto Networks' Unit 42 team draws on extensive research to analyze the top ransomware variants targeting organizations around the globe.
Cybersecurity Expertise Retainer
You can't risk any delays when it comes to a security breach. Recover quickly by having a retainer agreement with a trusted security advisor.

Enable Healthcare Applications and Devices
Palo Alto Networks offers a suite of integrated security products to better identify, classify and protect your medical systems and devices.

Small Business Firewall Guide
Monitor your network, prevent threats and provide operational insights to your clinical team with a comprehensive, cloud-delivered IoT security solution.

Zero Trust for Healthcare
Learn how you can leverage Palo Alto Networks' Zero Trust security policy to better protect patient information, critical applications and medical devices.
Interested in learning more about a Palo Alto Networks solution or offering?
---

---