About Promethean
Promethean, an ed-tech leader for almost 25 years, creates learning and collaboration tools to engage students, connect colleagues and bring out the brilliance in everyone.
---
Interactive Displays Built for Breakthroughs
Crystal clear visuals, immersive sound, a seamless interface and fluid writing are just a few reasons why ActivPanel is loved by teachers and students alike.
---
Promethean's Comprehensive Solution
Promethean understands that every school, district, organization and business is different—with unique needs, requirements and challenges. That's why Promethean offers customizable solutions that meet you where you are.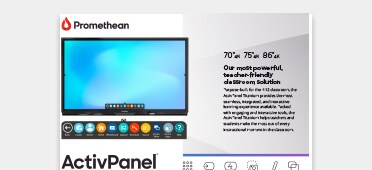 Promethean ActivPanel
The ActivPanel Element series allows you to collaborate easily with others.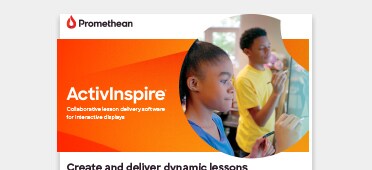 Promethean ActivInspire
ActivInspire's award-winning lesson creation tools are designed for teachers to engage students.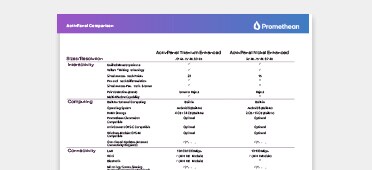 Titanium vs. Nickel Comparison
Compare the ActivPanel Titanium and ActivPanel Nickel to find out which is best for your needs.