About Pure Storage 
Pure Storage enables SaaS companies, cloud service providers and enterprise and public sector customers to deliver real-time, secure data to power their mission-critical production and modern analytics in a multi-cloud environment. Pure's next-generation solutions help maximize valuable customer data for a competitive advantage.
Converged Infrastructure and Pure Storage FlashStack™
Modern converged infrastructure solutions are smarter, simpler and more efficient than ever before. These solutions are machine-aware and hybrid cloud-ready while still retaining the predictability and efficiency advantages of dedicated compute and storage tiers.
Pure Storage and Cisco
Pure Storage and Cisco deliver FlashStack, a modern converged infrastructure solution that allows customers to modernize their operational model.
---
The Data Platform for Private Cloud
Simplify the cloud with integrated virtualization, automation and orchestration. Pure Storage's all-flash solutions give you the performance needed to consolidate all of your enterprise workloads while keeping your data both safe and available.
Introducing FlashArray//X
Get a shared accelerated storage array with Pure Storage FlashArray//X. Accelerate mission-critical business applications for higher levels of performance and hyper-consolidate your cloud storage.
---
The Purity Operating Environment
Purity is the software-defined engine that enables Pure Storage to deliver comprehensive data services for your traditional and modern data center applications.
---
Next-Gen Analytics with Pure Storage FlashBlade™
If data is potentially an organization's most important asset then data analytics is a critical initiative for any enterprise. Pure Storage's data-centric architecture dramatically simplifies the complexities of an analytics infrastructure by consolidating to a single storage platform. No more siloed workloads — instead get all-flash power for every workload.
Scale-Out Storage For Modern Data
Learn why Pure Storage FlashBlade is one of the industry's most advanced scale-out storage platforms, architected to accelerate modern workloads and simplify infrastructure.
---
Man AHL Gets Ten Times Better Performance
Read why Man AHL adopted Pure Storage FlashBlade, an all-flash storage platform built for modern data analytics, to meet its most demanding simulation applications.
---

---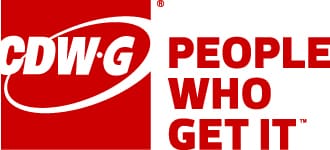 © 2020.  Pure Storage, FlashArray, FlashStack, FlashBlade, AIRI, Evergreen Storage and the P logo are trademarks or registered trademarks of Pure Storage, Inc.