About Riverbed
Riverbed enables organizations to maximize performance and visibility for networks and applications, so they can overcome complexity and fully capitalize on their digital and cloud investments.

---
Unified Network Performance Management : Visibility Everywhere
Riverbed NPM provides unified visibility across network, application, infrastructure and end-user experience monitoring, whether it's in the cloud, on-premises or virtualized.
Riverbed Network and Application Performance Platform

Riverbed enables organizations to visualize, optimize, accelerate and remediate the performance of any network, for any application.
Performance and Visibility in Hybrid Cloud Environments
Address performance holistically with best-in-class network performance management (NPM), WAN optimization, application acceleration (e.g. Office 365), and enterprise-grade SD-WAN solutions.
Riverbed Solutions
To take advantage of digital and cloud technologies that fuel transformation, organizations must modernize their IT infrastructure. But this doesn't happen overnight. Whatever the pace, Riverbed can help IT teams make the transition in the most cost-effective, secure way.

The combination of AppResponse and Packet Analyzer Plus makes it easy to find the precise set of packets I need to see if a performance problem starts with the network or the application.
Richard Hurst, Supervisor of Network Services at OneMain Financial
Compared to working from home without Riverbed Client Accelerator, it's like we traded an underpowered car for a Porsche. It's great when IT is seen as a hero.
Kevin Walgren, Technology Lead at Landform Professional Services
Network Performance Management
Ensure network security and optimize hybrid IT resources with a unified network performance management solution that provides broad visibility and analytics.
---
Application Acceleration
Ensure the fastest, most reliable delivery of SaaS, cloud and on-premises applications to any user, anytime, anywhere.
---
WAN Optimization
Increase network efficiency and performance by up to 100x while reducing bandwidth utilization across hybrid and software-defined networks.
---
Software-Defined WAN
Modernize your network with software-defined architecture that delivers cloud-ready agility and cost savings without compromising user experience or security.
---

---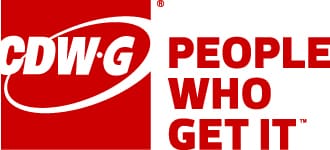 ©2021 Riverbed Technology. All rights reserved. Riverbed and any Riverbed product or service name or logo used herein are trademarks of Riverbed Technology. All other trademarks used herein belong to their respective owners. The trademarks and logos displayed herein may not be used without the prior written consent of Riverbed Technology or their respective owners.