Discover how Seagate, LaCie and CDW deliver purpose-built storage solutions for people and businesses.

Shop Seagate Products and Solutions
For over 40 years, Seagate has enabled exponential data growth by delivering world-class, precision-engineered storage solutions. From breakthrough hard drives, solid state drives, systems, and data recovery services, Seagate helps you maximize data's potential. 
Tap the ever-growing potential of your data with the broadest portfolio of ultra-high-performance SSD and flash solutions.
Whatever your application, Seagate has built a drive for it. Meaningful solutions for specific verticals and the highest available capacities across enterprise, NAS, compute, and surveillance storage. 
From super high-capacity desktop drives to sleek and stylish portable drives, Seagate and LaCie offer the reliability when and where you need it.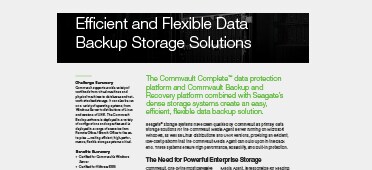 Efficient and Flexible Data Backup Storage Solutions
Commvault Complete™ data protection platform and Commvault Backup and Recovery platform combined with Seagate's dense storage systems create an easy, efficient, flexible data backup solution.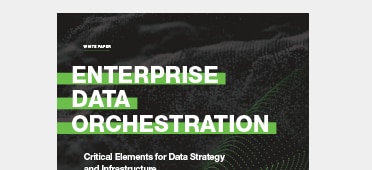 Read about the crucial elements for an effective data orchestration strategy and infrastructure.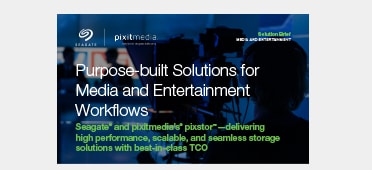 Purpose-built Solutions for Media and Entertainment Workflows
Learn how Seagate and pixitmedia provide software-defined storage and data management solutions for the Media and Entertainment industries.