About Sophos
Sophos makes IT security simple. Easy to deploy, maintain and manage, Sophos solutions enable organizations to protect and defend their networks, their information and their people.
---
Unmatched Next-Gen Endpoint Protection
Protect end users and all their devices against malware, targeted attacks, phishing, and other threats with next-gen endpoint protection, anti-exploit technology, mobile security, encryption and more.
Endpoint Protection
Sophos Endpoint Protection goes far beyond signature-based prevention of known malware. It correlates suspicious behaviors and activities using real-time threat intelligence from SophosLabs.
---
Sophos Mobile
Sophos Mobile is a comprehensive EMM solution with extensive features for Mobile Device Management, Mobile Application Management, Mobile Content Management and Mobile Security. 
---
Safeguard Encryption
Full disk encryption is the essential first line of defense to protect your data on misplaced, lost or stolen devices.
---
Next-Gen Network Protection
From next-gen firewall protection and proven unified threat management to powerful cloud-managed Wi-Fi and web security, Sophos products work together to secure your network.
XG Firewall
Sophos XG Firewall brings a fresh new approach to the way you manage your firewall, respond to threats and monitor what's happening on your network.
---
XG Firewall on Microsoft Azure
Sophos XG Firewall is a "next-generation" firewall that you can select and launch from within the Microsoft Azure Marketplace.
---
Secure Wi-Fi
Sophos Wireless provides a simple way to manage and secure your wireless networks. It is easy to deploy as a standalone product or as part of your portfolio of cloud-managed solutions.
Sophos Email
Sophos Email is cloud email security simply delivered through Sophos Central's easy-to-use single management console.
---
Phish Threat
Ensure security with effective phishing simulations, automated training and comprehensive reporting.
---
Secure Web Gateway
Sophos Web Gateway provides security, visibility and control for all your desktop PCs, Macs, Chromebooks and mobile devices.

---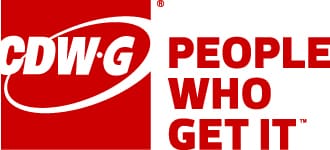 ---