About Tripp Lite
Tripp Lite is a global manufacturer of power and connectivity solutions. From uninterruptible power supplies (UPSs) and power distribution units (PDUs) to cables and rack solutions, we offer more than 3,000 products to organize and protect critical computer and electronic equipment.
Looking for a particular product? Use our product finders.
Not sure where to get started? Find the right Tripp Lite UPS, Surge, Rack, PDU, Cables and KVM solution to meet your needs.
 
Take advantage of Tripp Lite products with CDW exclusive pricing!
Check out instant rebates on our best-selling UPS systems, rack enclosures, KVMs, cables and more. Don't wait - these discounts won't be around for long!
---
Tripp Lite UPS Systems
It would be nice if utility power was always reliable, but it isn't. Between the aging electrical distribution grid, rising power demand, bad weather and hazards lurking inside your own walls, your equipment is under constant attack from power problems. Tripp Lite provides more than 150 highly reliable solutions for constant uptime and power management. Options vary, from online and line-interactive to standby and 3-phase models.
---
Tripp Lite Rack Enclosure, Cooling, and Charging Stations/Carts
Organize and cool critical equipment with versatile solutions from Tripp Lite. Featuring heavy-duty construction, simple installation and complete compatibility, Tripp Lite's rack and cooling solutions meet any space, equipment or budget requirement. 
---
Tripp Lite Power & Server Management
Growing demand for computing power and constraints on physical space have led to even more densely packed rack enclosures. And as the number of rack-mounted servers, blade servers, network switches and routers has increased, so has the need for power and server management.
---
Tripp Lite Connectivity, Digital Signage, and Sit/Stand Desks
Reliable fiber and copper patch cables connect high-speed networks to switches, routers, servers and storage in high-density, high-availability data center environments. Tripp Lite cables are certified, fully tested and backed by a no-hassle lifetime warranty.  Tripp Lite display mounts save space and optimize viewing angles for flat-panel displays, monitors, HDTVs, laptops, tablets, smartphones and projectors. Improve workspace ergonomics with Tripp Lite's WorkWise adjustable-height desks/workstations by promoting wellness and discouraging harmful sedentary behavior. 
Efficient Cooling for Modern Data Centers
Solve the cooling challenge by using close-coupled cooling. At the same time, reduce costs and simplify installation.
---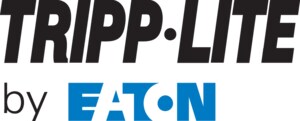 ---