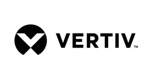 Vertiv™ supports all verticals with power, thermal, KVM, and console management products and services through its sub-brands including Liebert®, Avocent® (Cybex™) and Geist™. Together, Vertiv and CDW orchestrate better power and IT management for your business.
Explore Vertiv's Sub-Brands' Solutions
WE GET

GAME-CHANGING TECHNOLOGY
The Liebert®GXT5 Lithium-Ion Line online double-conversion UPS delivers up to 50% lower total cost of ownership vs. comparable VRLA battery models in a smaller, lighter package.
Call
800.800.4239

to contact us about Vertiv products now.