About WatchGuard
WatchGuard develops multifunction security solutions that combine industry standard hardware, security features and policy-based management tools. WatchGuard provides easy-to-use protection for hundreds of thousands of businesses.
---
Multi-Factor Authentication Made Easy
WatchGuard's MFA solution is delivered entirely from the cloud and reduces network disruption and data breaches.
---
Questions the C-Suite should ask MFA Vendors
By asking these questions, you can better determine whether a potential MFA solution will provide the security you need.
---
The AuthPoint Mobile App
Address security gaps by making each login attempt visible. Accept or block user access with a simple push notification from your smartphone. Read Data Sheet (PDF)
The Wi-Fi Buyer's Guide for the Small Business
Even when your business is small, you're always thinking big. Secure Wi-Fi is crucial to success. WatchGuard solutions are built on convenience and high performance.
---
Secure, Cloud Managed Wi-Fi
Unlock the potential of a WatchGuard access point. The Wireless Intrusion Prevention System provides business-driven analytics and valuable engagement tools.
---
A Trusted Wireless Environment
Trend Micro provides framework for building a complete Wi-Fi network that is fast, easy to manage and secure for both employees and customers.
WatchGuard Network Security
Access a comprehensive portfolio of network security services, from traditional IPS, GAV, application control and web filtering, to advanced protection against ransomware.
---
Total Security Suite
Explore the full features and services offered in WatchGuard's Basic Security Suite and Total Security Suite and find the right fit for your organization.
---
Modernizing Midmarket Security
Midmarket organizations must define a new model for cybersecurity built around integrated technology architectures, external partners and continuous IT training.
WatchGuard Dimension
WatchGuard Dimension is a cloud-ready network visibility solution. It uses a suite of tools to identify key security issues and trends and set up policies for your network.
---
WatchGuard Cloud Visibility
Get full visibility into your network so that you can make timely, informed and effective decisions about your network security anywhere, at any point.
---

---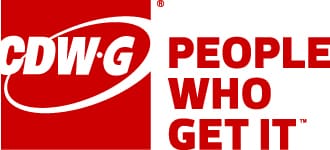 Copyright © 1996-2019 WatchGuard Technologies, Inc. All Rights Reserved.