About Western Digital
Western Digital creates environments for data to thrive by innovating how customers capture, preserve, access and transform an ever-increasing diversity of data. From advanced data centers to personal devices, Western Digital solutions deliver new possibilities.
---
HGST HelioSeal Technology: Helium Taking HDDs to New Heights
HGST's HelioSeal, a sealed, helium-filled HDD platform, helps IT managers address the challenging total cost equation associated with data center storage capacity growth. 
---
HGST 4U60G2 Storage Platform
The HGST 4U60G2 Storage Platform is designed for high-capacity storage needs. The platform delivers 96TB-720TB in just 4U of rack height as well as enterprise-class serviceability and availability.
---
SSD Solutions
Get a range of data center and cloud enterprise-class storage solutions designed to offer the ideal combination of ease of deployment and change, coupled with high levels of performance and reliability.
---
HDD Solutions
Get innovation at every level of the storage stack. Designed to dramatically improve the performance of databases, these solutions offer greater capacity and high availability, and they are drop-in ready where high performance is critical.
---
Storage Arrays and Platform Solutions
This variety of storage arrays helps improve performance and scale capacity for any workload to keep your data and your business moving faster.
---
Personal Storage Solutions
Optimized with automatic and flexible backup functions, these personal storage solutions offer easier organization and faster transfer speeds whether you're in the comfort of your own home or always on the go.
---
Western Digital Resources
Flash Storage Platform
Learn how the 2U424 Flash Storage Platform handles the demanding needs of large enterprises and cloud service providers alike.
X600 Solid State Drive
Read about the SanDisk X600 and how it provides an SSD platform that delivers oustanding reliability, durability and capacity.
Data Center and Enterprise Storage Solutions
See how Western Digital creates storage solutions that help make it economical to make data alive at scale.
---
---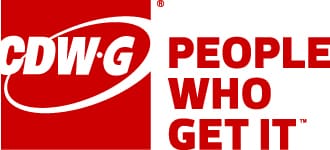 Browse Western Digital's wide array of products that include ioMemory, data center solutions like SSDs and client drives. Explore the various options that Western Digital has to offer by browsing through their datasheets. Contact a CDW expert if you need help deciding which storage solution is best for you.