Senior Care Innovation by Thrive.
Senior care is continuously evolving, and along with it, technology's role is moving the industry forward.
CDW and Thrive: Transforming Senior Care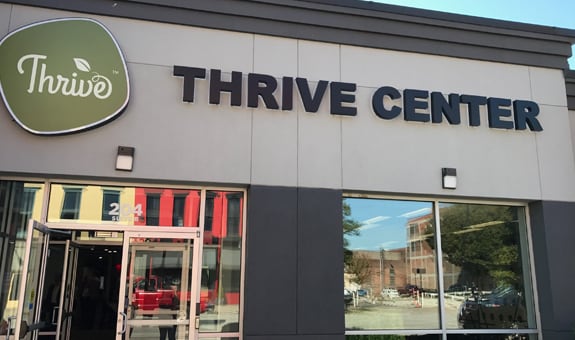 Explore the Thrive Center, a 7,400-square-foot space in Louisville, Kentucky that showcases cutting-edge tools for the senior community, both assisted living residents and those aging in place. 

Why CDW Healthcare and Thrive?
Here's how CDW Healthcare, a trusted adviser to post-acute care and senior living organizations, can help your facility meet the growing needs of both tech-savvy boomers and the tech-timid silent generation.
Improve Engagement and Socialization
Deploy ADA-compliant digital signage solutions
Enhance resident mobility through wearables and other technologies
Support resident portals that enhance communication and family engagement
Architect smart homes with voice-enabled devices and home automation
Roll out communication platforms for better care coordination
Deploy sensor and nurse call tools
Guide and support remote patient monitoring and telehealth implementations
Achieve ROI Through Infrastructure Build-Out
Install healthcare-grade wireless
Deploy security solutions
Offer Desktop as a Service and senior care mobility bundles
Improve backup through Disaster Recovery as a Service
Interested in the CDW Thrive Center Program?
Contact your CDW account manager to learn more about the Thrive Center or to set up a visit.