Thank You, IT Adventurers!
In celebration of SysAdmin Day 2022, download our free tabletop RPG, Dungeons & Data Centers, to play with your colleagues and friends. 
Claim Your Free Game Master Guide
It's a seemingly normal day at the office – emphasis on seemingly. Your party is running on coffee and overtime, but not a single printer, laptop or server in sight is working correctly. And while every SysAdmin is familiar with Murphy's Law, it's almost like someone – or something – is intentionally sabotaging all the IT equipment in the company. Can the party find the source before they find themselves working even later than usual on a Friday?
Claim your free Game Master guide below. The guide was designed to be played with any TTRPG system.

Have fun, and good luck!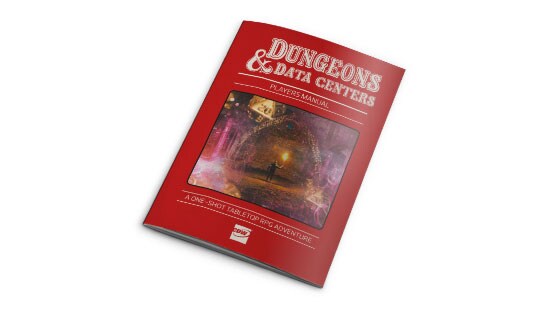 The Adventure Doesn't End Here
Create a CDW Account or sign in to start saving 5% on the IT products you need — no firewall spells necessary.