Keep students safe and data secure. Enable access for all students with affordable devices starting at $219.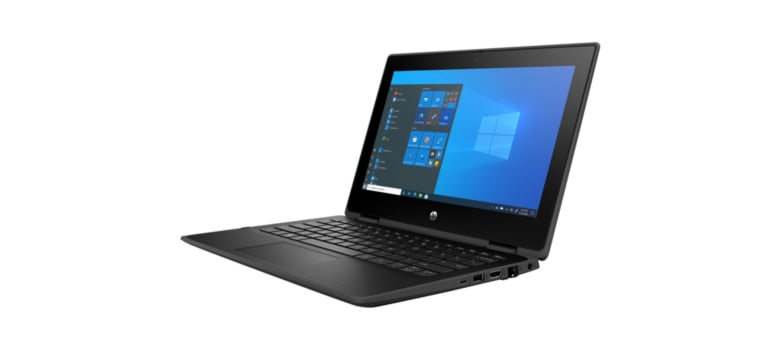 Work from Anywhere with Surface Laptop Go
Put the essential device for everyday experiences into the hands of your employees. Weighing just 2.45 pounds, Laptop Go offers sleek design with increased portability.
Laptops and 2-in-1 Computers. Orchestrated by CDW.
Laptops offer an outstanding balance of portability, power and performance, which allows users to run demanding applications for enhanced performance on the go. 2-in-1 laptops, also known as convertible laptops, provide additional flexibility, with the ability to turn the device into a tablet or laptop.
Whether you're looking to get serious work done, stream video content or communicate with co-workers, both laptops and 2-in-1s are the perfect choice. They come in several configurations with a wide variety of features, specs and across different price points depending on your needs, so there are plenty of options available.
Intel® Core™ i7 notebooks feature the cutting-edge Core i7 processor that offers superior computing performance. Core i7-powered systems are ideal for demanding applications, including media editing, advanced gaming and rich media creation. For a practical option, 14-inch notebooks are ideal for those seeking a compact device that's easy to carry. If portability is a clinching factor, tablets or 2-in-1 laptops are the best choice.
Tablets are smaller and lighter than most compact laptops and can fit in purses or bags, making them an ideal fit for frequent travelers. Additionally, you can purchase an external keyboard and do many of the same tasks on-the-go with a smaller, more convenient device.

When choosing a computer notebook, it's important to consider how you'll be using it. Weight and form factor are also important since most users require easily portable laptops. Pay attention to vital specs like screen size, random-access memory (RAM) and battery life. Ensure all these important parameters align with your work and lifestyle needs for the best selection. Not sure which is best? Read our laptop buying guide and learn what laptop is best for you, whether you're a student, graphic design, video professional, or programmer. Feeling ambitious and like to game? Learn to build your own gaming laptop powerful enough to handle the latest titles.
Speak with a CDW expert for additional assistance.