Remote or distance learning creates new challenges for schools. Utilizing the right collaboration platforms and tools can minimize e-learning disruptions for teachers and students.
Transitioning from in-person teaching to delivering online courses can be a big adjustment for both instructors and students. Fortunately, new e-learning technologies help you enable real-time collaboration between classmates and instructors. And the right technology partner can help you protect student data privacy and increase network capacity so that students can learn from wherever they are.
CDW•G can implement a comprehensive e-learning strategy for your institution.
Remote Learning Considerations for K-12 Schools
Equity of Access for Students
Even if your district already offers one-to-one devices, such as Chromebooks for all students, some learners may still not have internet access from their homes. Offering portable hotspots can help ensure that students can access their assignments and the collaboration platforms used for virtual classroom instruction. Choosing the right collaboration platform can also make all the difference for students of varying skill levels or abilities. Is real-time communication and videoconferencing possible? Can students easily access recorded lectures? Can they ask questions and get answers in a timely manner? Is it easy to train teachers to use the tool for smoother instruction? The right communication tool is vital to bridging the gaps in distance learning for all students in your school.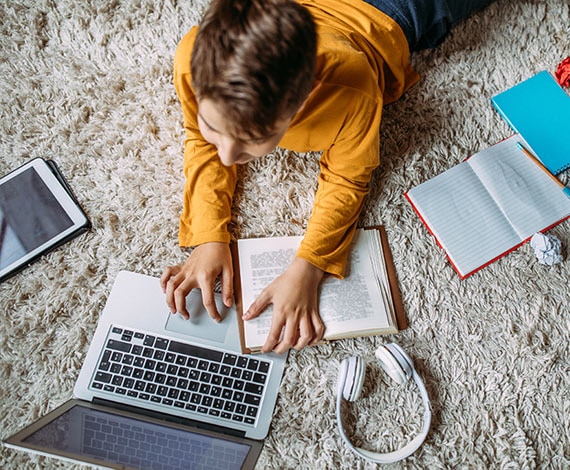 Shop Featured Categories:
Networking and Security Considerations for E-Learning
School districts implementing remote learning for the first time may see their networks strained like never before. School IT teams may need to add server capacity to handle traffic spikes. Districts should also consider increasing system monitoring during school hours to encourage safe web browsing among students on the network. Student data privacy and security should also be a forefront consideration for education IT teams. Implementing multifactor authentication or single sign on capabilities for students can make it easy to access learning platforms without sacrificing safety.
Remote Learning Considerations for Higher Education Institutions
Remote learning can be a challenge for both students and professors as everyone adjusts to instruction across new technology platforms, time zones and other considerations. Choosing communication tools that ensure students can collaborate in real time or on their own time through document sharing, message boards or virtual breakout groups can keep projects and course syllabi on track. Videoconferencing platforms can also enable virtual office hours or live course discussions. Even better, some tools allow you to record lectures so that students living in different time zones or experiencing connectivity issues can get the help they need later.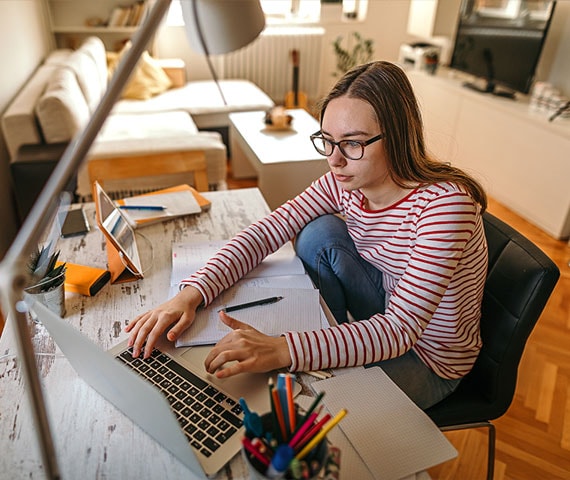 Shop Featured Categories:
Bringing Campus Services Off-Campus
Higher education institutions attract diverse student bodies, and institutions offering remote learning need to cater to vastly different individual student needs. Non-traditional students, for example, may struggle in adjusting to new technologies and may need additional training or IT help available to them. Other campus services, as well, should be available online, such as library and tutoring services, career center help, or counseling or other mental health services. CDW•G can help you design innovative ways to deliver the services secondary education students need, wherever and whenever they need them.
Meet all the needs of your students and bring seamless e-learning to your district or campus.
Contact your account manager, or give us a call.